Best Entry Level Motorcycle Riding Gear below ₹15,000
It's no surprise that many individuals use motorcycling as an escape from reality and as a break from a mundane routine to refresh and rejuvenate. The sense of freedom and the adrenaline you get from a set of two wheels is surreal. But this life comes with its own set of risks involved. However, these risks can be minimised with the right set of motorcycling gear. Whether you're a seasoned motorcyclist or just starting out, motorcycle protective gear is essential. A helmet, set of riding gloves, a pair of boots and a riding jacket are what separate you from the elements and not to mention separates you from life and death. And so, it might be favourable to be conservative when choosing the right gear that fits your budget and needs.
There are a lot of great options out there for entry-level motorcycle gear below ₹15,000 as long as you take your time to look around. In this article, we outline some basic information and mention a few models and brands to help you choose the right gear for you. Here are just some of the things that you might want to consider when you are buying your riding gear:
Riding Boots
Riding boots are one of the most overlooked and underrated elements of motorcycling gear. According to the CDC, in almost 66% of motorcycle mishaps globally the rider's lower extremities are injured, which is mostly the tibia and fibula. And almost 57% of the time these are slow-speed crashes. Meaning you don't necessarily have to be riding like Rossi to possibly break a bone. The Tarmac riding boot series like the Tour, Raida Explorer boots and BBG Long riding boots offer plenty of protection with their restricted ankle motion and offer protection for your shins (subject to model) at an affordable price below ₹15,000.
Biker Gloves
Another common characteristic in low-speed crashes is the tendency for riders to reach out to the ground approaching them to protect themselves. Statistics have shown that this results in either a colle's or a smith fracture which is basically a wrist fracture. Now you might be wondering how a simple thing like riding gloves can protect you from a fracture. That's where the material comes into the picture. Plastic sliders stitched into the gloves' lower palm help your hand slide so you don't injure your wrists during a riding mishap. Rynox gloves like the Tornado 3 Pro and BBG riding gloves like the Breeze, offer superior protection at an affordable price. These manufacturers use low-resistance wrist sliders and knuckle protectors. Some models come with special touch pads at the fingertips for your smartphone for added convenience.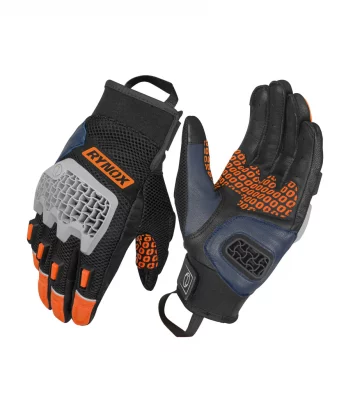 Helmets
Riding helmets are one of the most elementary safety factors for bikers, which is undisputed in preventing head injuries. There are two and sometimes three ways helmets are certified as safety wear. Previously, the old-fashioned head injury criteria from 1972 (HIC) held that your head's translational acceleration and time span of impact in injury is a determining factor for safety. This simply means, hard impact + short duration = fine, light impact + long duration= fine but if you put long duration + long impact together then you have a high chance of a skull fracture. DOT and SNELL certifications follow that calculation. However, this is where ECE certification comes in. ECE measures angular velocity numbers (BrIC). ECE takes into account both calculations which makes it safer.
In another argument, helmets sold and used in India have to have an ISI mark. So, to put it simply, look for helmets that come with DOT, ECE and ISI certifications. Size is another important factor to consider when buying a helmet. You must make sure it's not too tight nor too loose. Manufacturers like Axor, LS2 and Royal Enfield helmets all come with all three standards of certification and in multiple sizes at a super affordable price below ₹15,000. Some of the top models are Axor Apex, LS2 FF352 and the Royal Enfield Escapade.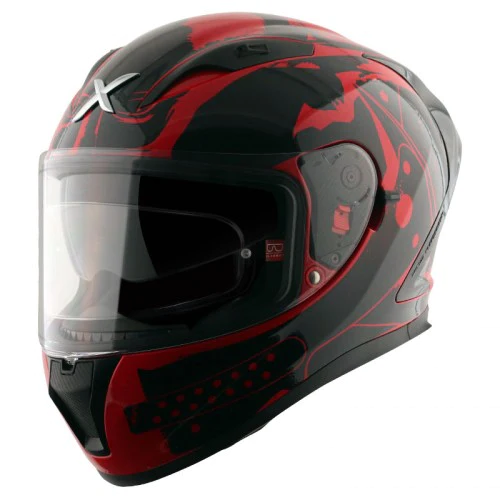 Riding Jackets
Riding jackets are essential for any motorist. Although it's not legally binding for riders to wear one, this gear can save you from extreme pain from road rash and possibly even broken bones. When looking for riding gear you should look for jackets and pants that have good armour in the elbows and knees which are D3O or compatible. It's also important to look for jackets that have reflective material on the arms and legs to make them more visible to other motorists in low visibility conditions. Jackets come in different types of material, however, the most preferred for Indian conditions is the mesh textile jackets. Some of the manufacturers you should look out for are Biking Brotherhood jackets, Tarmac riding jackets, Raida jackets and BBG jackets. They offer uncompromised comfort and safety for below ₹15,000.
So make sure you use these tips and invest in a good set of gear so you can enhance your riding experience in a safer way. Safety is always important, and you certainly don't want to take unnecessary risks while you're out on your bike.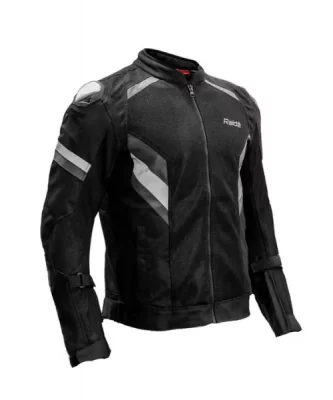 How to buy Motorcycle Gear on Custom Elements?

Whether you're a beginner or a seasoned rider, it might be a good idea to buy your motorcycle gear from a reputed online marketplace like Custom Elements. You can find an array of top-quality manufacturers ranging from Rynox to Raida. There are also a couple of search filters that you can use to narrow your search. Once you find the right tyre, proceed to check out.
Disclaimer: The views & opinions put forward in this blog are purely from a personal perspective of the author & do not represent the opinions of any entity whatsoever.