Workouts Can Be Fun
Having been on a couple of rides, it's fair enough to say that there is some amount of weight loss that happens. Can be as low as 1-2 kgs and as high as 5-7 kgs. Now there are a variety of factors that lead to this cause. Mostly on long rides, the cause can be due to eating at longer intervals. It's similar to intermittent dieting. So a lot of calories are used in that interval. 
Riding a motorbike also is kinda like a small workout. The longer you ride the more the work out. Motorcycling can burn between 160 to 600 calories an hour. Wow…..!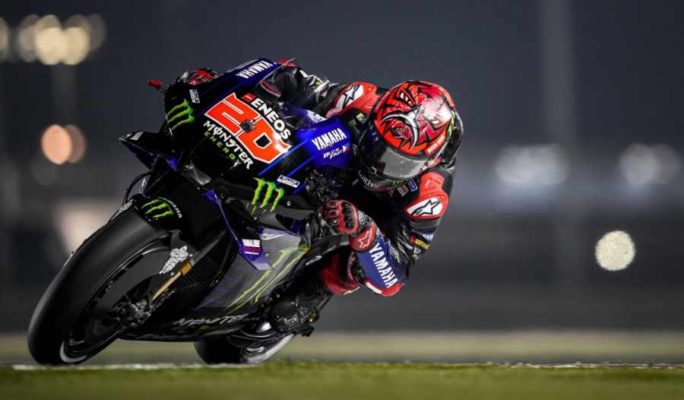 If you ride all day and depending on road and traffic conditions, you will notice you are way more tired than when you started off. This is not so much in a car. Even on a daily commute you are using more muscle groups than you realize. Even though your head keeps moving around, mine feels like a bobble head thanks to our roads. Similarly there are other muscles too. Like when you pull in the clutch or brake, when you shift gears or apply brakes, when you move the bike. When you turn the handle, especially when you try to stand when you are trying your very best to avoid that deep pot-hole. If you have a pillion the weight of the pillion And list can still go on. All this is your body exerting at least some amount of energy.  
Now this intensifies on a race track or an off-road session. For example on a track, your lower part of the body is in constant use transferring the bias of the bike and holding corners, switching side to side. In this case riders can lose up to 400 calories in an hour, just ask any rider after a 14-20 min track session they would feel like it's like running a mini marathon. Recently my close friend did a track day and lost like 2 kgs. And was drained to the core. Well that is a decent lot to lose in 15 mins. While on an off road ride. Also there is strain on the legs as most of the time you are standing and balancing the bike. 10-15 mins of riding on the offroad track felt like an intense 1 hour work out. It can get so tiring that you may want to take a nap the entire next day with a lot of aches and pains. It's said that in an off-road session you lose up to more than 600 calories per hour. Sometimes the bike may fall and picking a 200+ kg bike is a deadlift at its best. With the level of concentration and amount of adrenaline pumping. 
But I need not go all out at the BIC or Rajmachi. Just regular riding that has a lot of wind buffeting on a regular highway will give you a good upper body workout. Sometimes even carrying a decently heavy backpack can make your shoulders feel a lot of pain. 
One of the other factors is weight. Just like in the gym, the more the weight the heavier the workout. Maybe the bike is heavy, a heavier bike takes more effort to push around, also Imagine having a pillion and luggage beside that weight, or the full leather suit, which would make you feel hot and maybe also move your body with that heat and weight. All these factors further put together can contribute to more calories burnt. 
Also your brain uses 10-20% of consumed calories due to the really high level of concentration. As a motorcyclist myself. This way of losing calories is way more fun. I mean who wouldn't like to have a small workout and see places and wind on the helmet. 
So Ride safe and ride more guys. Will see you in the next one. 
Calories used by brain :-
https://www.sciencealert.com/watch-here-s-how-thinking-hard-can-help-you-burn-calories-according-to-science
Calories used:- 
https://www.researchgate.net/publication/46282558_A_cross-sectional_examination_of_the_physical_fitness_and_selected_health_attributes_of_recreational_all-terrain_vehicle_riders_and_off-road_motorcyclists