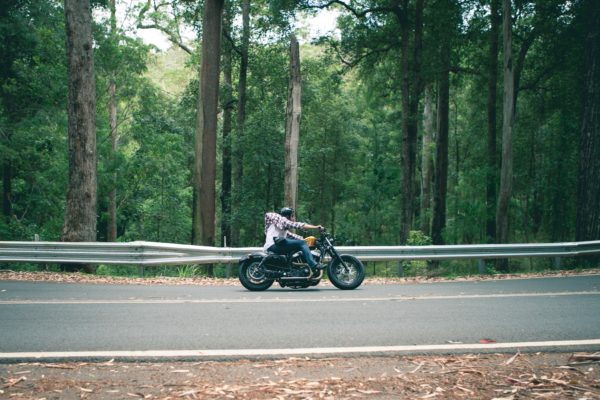 Goa is usually considered as a place with an answer to all life's problems. With reasonable priced food and alcohol, Goa is a haven for tourists. The smallest state in the country attracts millions of tourists every year and among them are thousands of motorcyclists who throng the place to enjoy its pristine beaches and delicious cuisines.
We understand that motorcyclists are usually on a shoestring budget, but Goa will not disappoint riders, irrespective of the budget they are on. We know that finding a feasible place to stay in Goa can be a difficult task. So, we are here to help you. Here we have listed some of the best budget-friendly places to stay in Goa for motorcyclists:
Anjunapalms Guest House, Anjuna
This is one of many of the popular places to stay for motorcyclists in Goa who are travelling with a strict budget. This guesthouse provides shared and individual rooms to tourists. The prices may vary depending on the room availability, room type, and season. The guesthouse is very close to Anjuna beach and being on the main road, it is easily accessible for bikers. The place is calm and relaxing with plenty of shops around to buy necessities. The owner is highly cooperative and will handle all your queries in the humblest manner. This place is situated just 3 km from Vagator beach where the India Bike Week takes place every year in the month of November. Over 20,000 bikers, 270 clubs, and over 100 exhibitors participate in this mega event.
Cost: Starting at INR 400 per night
https://www.trivago.in/anjuna-94409/hotel/anjunapalms-guesthouse-1255699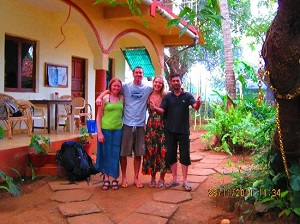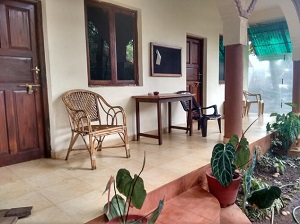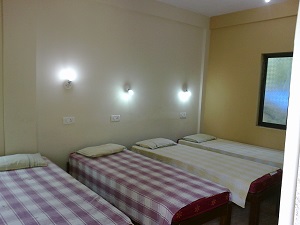 La Cayden's Guest House, Arambol
Just a few steps away from Arambol beach is this nice and quaint place called La Cayden's Guesthouse and Restaurant. This guesthouse provides motorcyclists with standard rooms at an inexpensive price. Located close to the beach, this is a popular place to stay for tourists and bikers. The road to this place is easily accessible and there are lots of places to eat around. With clean rooms, free WiFi, spacious balconies, and reasonable food places around, this guesthouse is a haven for motorcyclists. This place is situated close to Ozran beach where the Royal Enfield Rider Mania event occurs every year. Thousands of motorcyclists from around the world throng to this event which is filled with thumping engines, revving bikes, inspiring conversations, and great performances.
Cost: Starting at INR 500 per night
https://www.oyorooms.com/13137/
Dio's Guest House, Utorda
Being in a relatively central area of the Goan coastline, this place is easily accessible from both, North and South of Goa. The Utorda beach is at a walking distance from this place and has one of the most amazing hosts. They provide some of the cleanest rooms and are most suitable for individual bikers who want to rest a bit before they continue their journey. The hosts are extremely helpful in terms of arranging useful information, best travel routes and suggesting activities to do around the place. Each room has its own balcony and the entire area is covered with trees giving it a very relaxing feel.
Cost: Starting at INR 450 per night
https://www.tripadvisor.in/Hotel_Review-g1204863-d6866694-Reviews-Dio_s_Guest_House-Utorda_South_Goa_District_Goa.html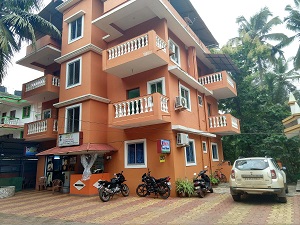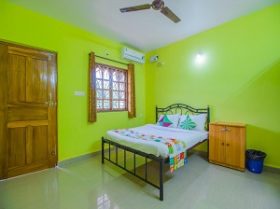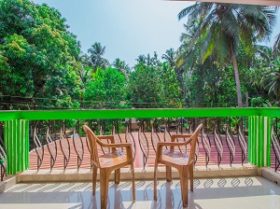 If you are looking for a comfortable and reasonably priced place to stay in South Goa, then Colva Tavern is the best place for you and your bike. Having a room with a beautiful view of green fields after a long and tiring day of burning the rubber on the road, is the best way to unwind and this place provides you with just that. It is located close to the famous Colva beach, the longest beach in Goa, and provides you with calm, neat, and clean rooms. There are numerous places to eat and shop around the area as well as a perfect place for motorcyclists. The owner is really helpful and can give you some of the best advice when it comes to choosing the right routes for your rides.
Cost: Starting at INR 450 per night
https://www.goibibo.com/hotels/colva-tavern-hotel-in-goa-3413179785889792484/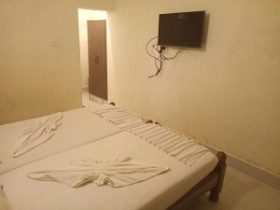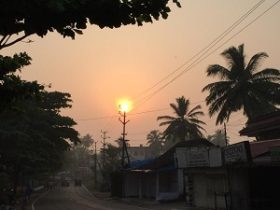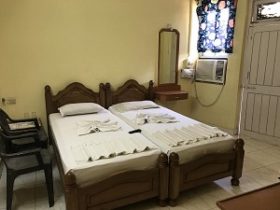 Gaspar's Holiday Home, Palolem
Located in the extreme south of Goa, this homestay is a perfect getaway for motorcyclists. Walking distance from the famous Palolem beach, the constant noise of the sea waves provides you with a relaxing feel and rejuvenates your body for a new day of biking. With plenty of places to eat, this place is one of the most popular places to stay for bikers entering Goa from the southern side. If you want to stay away from all the noise and crowd, this is your best bet. 
Cost: Starting at INR 800 per night
https://www.tripadvisor.in/Hotel_Review-g2334950-d5308501-Reviews-Gaspar_s_Holiday_Home-Palolem_Canacona_South_Goa_District_Goa.html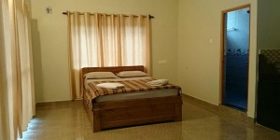 Jungle Book Resort, Kulem
As some of the Goans may say, Goa is not all about beaches. To truly experience this, one needs to stay away from the beaches and get into the heart of the Western Ghats. Being close to the mighty Dudhsagar waterfalls and the Kulem railway station, it is the perfect place for motorcyclists to explore the off-beat areas of the beautiful state of Goa.  It is surrounded by several places to visit including Bhagwan Mahavir Wildlife Sanctuary, Dudhsagar Waterfalls, Devil's Canyon, TambdiSurla Temple and a dozen waterfalls which can be reached by hiking. 
Cost: Starting at INR 650 per night
https://www.tripadvisor.in/Hotel_Review-g8572573-d8619437-Reviews-Jungle_Book-Kulem_South_Goa_District_Goa.html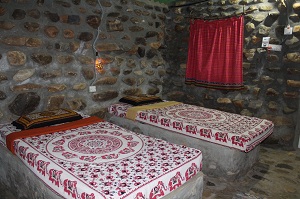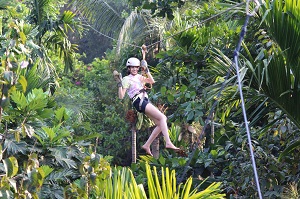 Old Goa Residency, Velha Goa
If you are a fan of old heritage sites and churches, then this location is the best place to be at. Being easily accessible to some of the oldest churches in the world and the globally famous World Heritage Site, the Basilica of Bom Jesus in Old Goa is at a walking distance from Old Goa Residency. The place is located close to the Panjim-Ponda highway and provides neat and clean rooms, great food, and loads of places to visit. A great location for bikers to relax, unwind, and visit some of the most beautiful places in Goa.
Cost: Starting at INR 750 per night
https://www.tripadvisor.in/Hotel_Review-s1-g1584785-d1585583-Reviews-Old_Goa_Residency-Ponda_North_Goa_District_Goa.html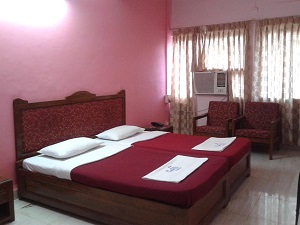 Hope this post helps you get an idea of the kind of places available to stay in Goa since it is usually considered to be an expensive place to holiday. It is important that you are well geared up before you ride to Goa.
We at Custom Elements can help you in every aspect when it comes to riding. Do feel free to get in touch with us today!
All images courtesy: booking.com, tripadvisor.com, anjunapalms.com