A new vehicle for many is nothing less than getting his\her ( Dulhan ) home. What…….  we are in the modern age now, sab chalta hai. A motor bike is something very personal. Specially a Superbike. I mean my Wife feels she comes 2nd to my Tiger. But that is how it is for us. So when you are going to get your bike, when looking for a new bike, there are some key factors to keep in mind. Most of you may be buying their 2nd or 3rd or 4th big bike or may be 1st. But the points to remember are the same as it all leads towards you having a care free ride and ownership experience, till the existence of it in your life.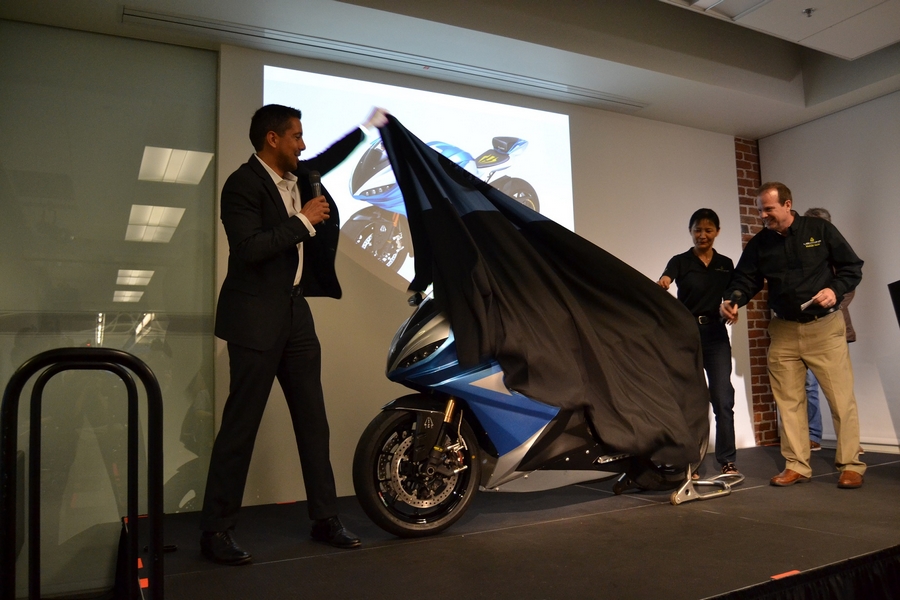 Point one is but obvious. As for example I would love to have a GS1250 but my financial capability was stretched for a Tiger 800 XR, that being the base model. And honestly 5 years down the line no regrets. You need to work out your finances whether its a loan or outright and what motorcycle sits in that budget.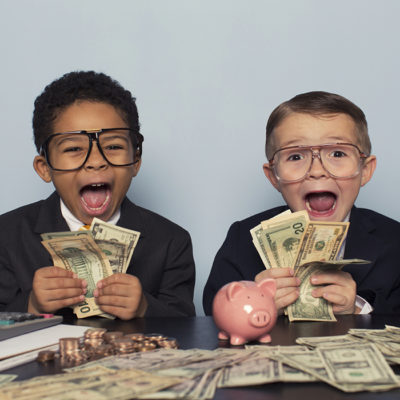 Once you have the finances in place, you then have a wide category of vehicles to choose from. You also have to keep in mind the cost of ownership as depending on the vehicle and the things you want to do with it. The expenses goes up after purchase. Like if you are picking an ADV. The guards that would go on the bike is a huge cost and so are the luggage options. 
Even after this its the service cost, whether you have a particular amount to spend either every 6 months or yearly. 
Next key factor to remember is that you are upgrading for a reason. May be more power. May be better touring 
May be both, some may want suspension, some track use. Some daily use. Well you rather have a good bike and get through traffic than stuck in one with an expensive car. 
Considering all these factors, understand your priority and that leads to what you are comfortable with and the more you can ride and more you would want to ride. The ideal bike would be one you don't want to get off from. When I reach my destination sometimes I'm like one more small round. 
This should be the feeling. 
Do Research on Service outlets. 
When you do manage to decide on a brand and bike. Keeping in mind the duration of service interval, also keep in mind the accessibility to the service outlet. And the services they provide. For eg being a customer of Triumph they do have pick up and drop. Let's say you are in Goa you have Kawasaki, Triumph and Honda in Goa so its advisable to get one of these brands. BMW and Ducati id think twice unless you really want to. But on a personal note it is good to visit the SVC at service to know what's happening with your bike. In this way you also get to learn about your loved vehicle. 
Seeing your bike getting a royal treatment is such a good feeling. You need to experience it to believe it. The best part is you can also ask the service advisor and technician for details and I doubt they will say no to your queries. Also if you are a touring person you may want to check the service network as by some chance you do have a mishap and need assistance this knowledge comes in handy. 
This is something showrooms do not inform the customer about and customers also take for granted. UNTIL the need arises and then realise oops. Should have paid attention. Its like the topic you omit for the exam and unfortunately that is the topic you get questions on. 
You need to know about the various types of insurance you can avail. Starting from the Basic
Third Party:- Remember that third party covers the vehicle you are in an accident with and not you.
 All the cost of repairs would be covered by you for your bike. 
2. Comprehensive:- This is the basic insurance to cover your own vehicle. But do remember there will be depreciating parts (Eg Glass, Plastic)  which have a depreciating value. That difference amount will have to be paid by you during repairs or replacement. To save you from that is the next insurance.
3. O Depp:- As the name suggests that there is no depreciation in the value for the parts and also incase of total loss you get the entire IDV value of your bike.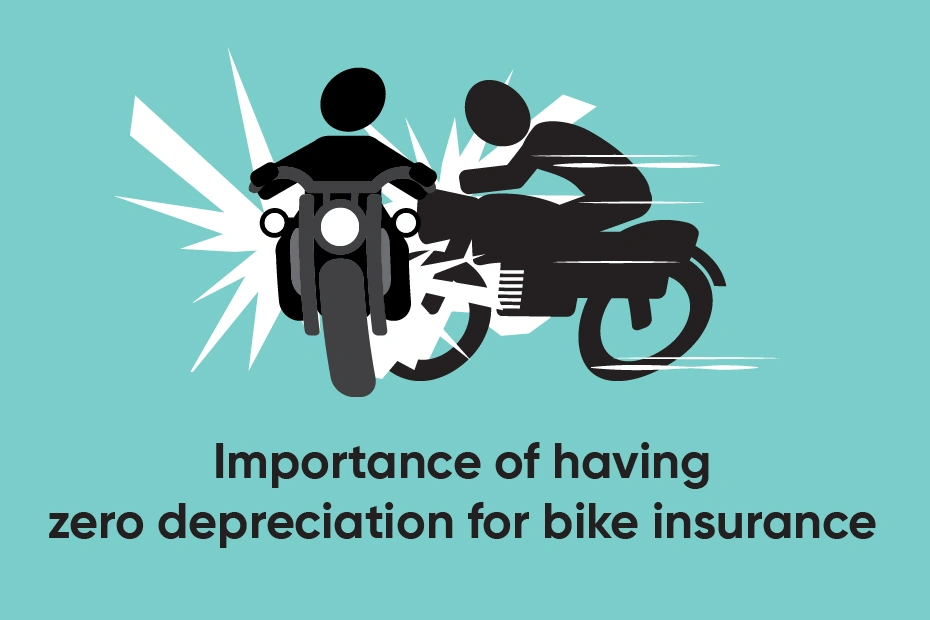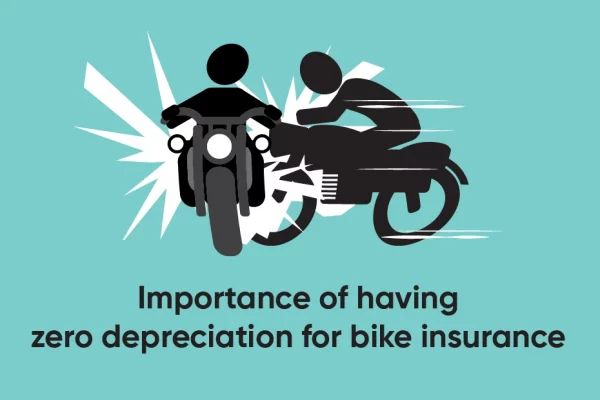 When it comes to repairs you only pay the processing fee. Rest is covered by the insurance company. So make sure you fight for a good IDV
4. Tyres:- Now remember tyres not being a part of the car that is by the same manufacturer, tyres are not covered in 0 depp. Covering tyres is an add on. There will be a small extra fee to pay to cover Tyres. 
5. Consumables:- Speaking of part not by the manufacturer, Consumables are another add-on when it comes to coverage as these are not covered by regular cover. 
Things like engine oil, coolant, battery, clutch and drake oil are things that can get covered. 
6. Hydrostatic lock:- Well this may not necessarily be taken by all as it is more for places that have a lot of flooding. Mumbai for example, places like Santacruz, Juhu, Andheri,
So in such situations insurance covers if your bike gets submerged in water. And its specific to water entering the engine to stall it. So places that do not have this issue can avoid this, unless you want to take your bike through a lot of water wading. 
7. RTI:- No this isn't Right To Information but equally if not may be more important. Sooooooo RTI Stands for Return To Invoice. Yes, just as the name suggests, in this you get the entire invoice value of the vehicle incase of total loss. This coverage is only incase of total loss so if you plan to ride like maniac make sure you pay the little extra sum and get this add on. 
8. Cashless Coverage:- Finally Cashless coverage. In this you do not have to pay anything besides the processing fee and damage recovery. Usually for this you have to know which insurance provider is tied up with that showroom or the brand or . If you do not have cashless, you have to pay the repairs cost and the insurance company pays it back to you. In terms of Cashless this hassle isn't there.   
. Bike Safety. 
Considering all the points, last but not least, do check for the riding aid provided by your bike. Make sure the bike has at least ABS (ANTI-LOCK BRAKING SYSTEM). Further you can obviously ask for more like Ride by wire, Traction Control, Riding modes, Cornering ABS and few more. The more aids you have 
No not that one. Riding aids. The safer if can keep you. I have ABS and Traction control and trust me, I'm here typing this, those two things are one of the reasons for it. So no harm in seeking help, even from your bike. 
So I hope this was helpful and these point help you keep in mind what is necessary for you when getting home your Dulhan. 
Ride Hard Ride Safe.