Wearing a helmet while riding a two-wheeler is the most basic and yet a necessary safety precaution a rider should take to make sure that if by chance there is an accident on the road, the brain being a vital functionary organ is unharmed. #protectthewatermelon
But this comes with the dilemma of which helmet to wear? Which helmet is apt for which type of ride? And what is the level of protection these helmets would be able to offer us? 
To cater to these questions and make sure that the necessary criteria for manufacturing a helmet are met with, except ISI India Government does not recognise any other certification. DOT as you mentioned is for the US." " ECE is Europe ", "Snell is Race Certified ". none of which are recognised in India.  
These paras go off as the Violation only caters to non ISI helmets to which there is still a case going on." 
So, if you are someone who rides a two-wheeler, doesn't matter what type, or if you are planning on buying one in near future, I would advise you to keep reading, to know about various certifications and their significance. 
SNELL CERTIFICATION –
It is a certification enforced by a non-profit organization that was established in 1957. Considered to be superior to other certifications, the tests and the process required to get a Snell certification are not easy to pass, as a result of which not many brands receive this certification. 
Snell is not a mandatory certificate like others, and if a brand wishes to get their helmets testified by Snell and in the process receive the certificate, they can voluntarily have them tested.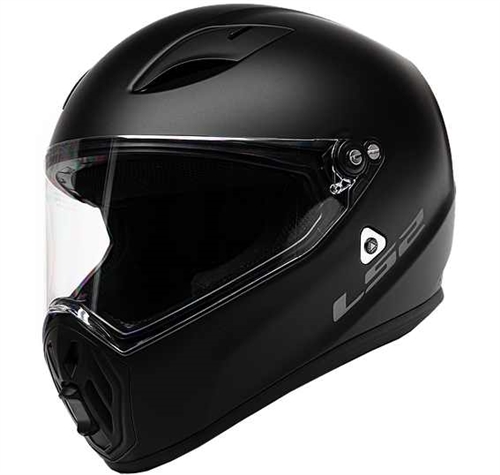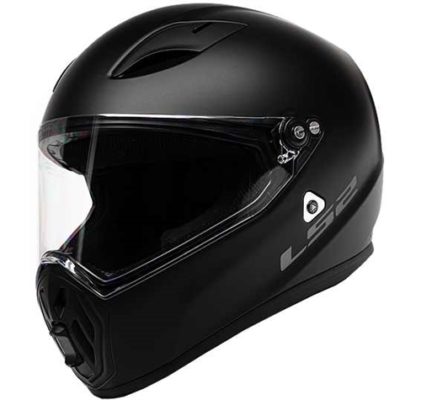 But Snell is strict and hence makes sure that even after getting a certificate, the brand does not make any changes in the manufacturing process. They also conduct undercover sales checks from random markets at any time, to test the quality. 
And, if by chance a product from a brand is not able to uphold its quality, it is immediately reported and discontinued. Snell ideally is a standard used for race helmets. Helmets used for F1 or moto gp or WSBK have to be snell certified for a rider to be legal to use them during the race. 
DOT (DEPARTMENT OF TRANSPORTATION) – 
Applicable on helmets that are predominantly sold in the USA, this certification is overlooked by; National Highway Traffic Safety Administration (NHTSA) And, the helmets are tested rigorously by various tests like crash protection, retention system, and penetration level. 
During these tests, strict and over-the-top measures are taken by applying a lot of pressure, etc. to check the level of distress a helmet would be able to retain until it cracks or deforms. 
But the downside to these tests is that they are conducted in the factories of the brand manufacturer itself, due to which fake certification and product laundering could easily take place. 
Though NHTSA could at any time do a random sales test, in light of which is a product from a brand found to be underperforming, the company is deftly fined, and the batch of helmets is sent back. 
Unfortunately this is only a certification or a standard that a brand has to make products accordingly. and not a thorough test. 
ECE (ECONOMIC COMMISSION OF EUROPE) – 
Certification is enforced all through Europe and the tests of which are very similar to the tests of USA-approved helmets. ECE certification also makes it mandatory for helmets to go through tests that determine the pensility, shock-absorbing levels, and pressure distribution qualities. 
But on certain levels, ECE is different from DOT, for example, whereas DOT repeats the process of testing various times on one particular spot, ECE tests their helmets just once and that's it but on different areas of the helmet. 
Also when a helmet is going through rigorous tests to pass DOT, they use helmets that are of similar shape, height, and weight. Whereas ECE prefers to mix up their helmets and tests helmets of all kinds from different ranges and for different uses. 
The last major and game-changing difference between the two is that, whereas DOT certificates are awarded after tests in the factories themselves, ECE takes out the helmets from their brand manufacturing units and conducts tests elsewhere to make sure of transparency. 
Unfortunately this too is only a certification or a standard that a brand has to make products accordingly. and not a thorough test. 
ISI (INDIAN STANDARDS INSTITUTE) – 
Most of the Indian brand helmets in India are found with this certification, it is also mandatory to have this certification on a helmet you are wearing.  "ISI as of now has no standard testing process but one of their criteria is that helmets should be light weight.
All these certifications are interlinked and very similar to each other with changes here and there depending on resources. But make sure to wear a helmet that has a proper certification is necessary. The certifications are proof that the coverage you are wearing around your head is a helmet, hence it should be protecting your head. 
Helmets are the most basic protective gear and hence should not be overlooked for the sake of style or small discomforts. They protect us not only from accidents but also from other road hazards, like getting hit by branches or getting small insects in eyes while riding in some unknown terrain.