Ladakh – a name that instills adventure and thrill merely by the name of it, especially if you are a bike rider, the first question most of you will get asked is " LEH – LaDakh Kiya Kya"!!!! – it is located on the northern side of Jammu & Kashmir and is also known as the "Snow Desert ''. 
It is a beautiful place full of rigid mountain terrains, breathtaking views, and extreme cold. A bikers paradise that can be felt more closely on a two wheeler rather than within the constraints of a car. It proves to be a hub for all types of people, like those who seek adventure and thrill in life, or the ones who are looking for a calm and serene place to get away from the hustle-bustle of a city. 
Even though Ladakh is a fairly famous place and is well known in India, a lot of it remains unexplored due to the harsh climates and rocky plains, as a result of which accommodations for tourists are not elaborate with just one hotel in Leh, but there are many other budget-friendly options available like campsites, tents, homestays, etc. 
But when you are in a place like Ladakh and there is so much to see, who would want to stay indoors  and not explore outside. Also, even though Ladakh is like a heaven on earth at all times of the year, summer is considered to be the best time for a visit as all the vibrant colors come to life and the place looks beautiful. 
Ladakh has so much to offer to everyone with its diversely mixed culture of Indian and Tibetans, its beautiful monastery which calms the mind and vast lakes and mountains, but still, after a difficult deliberation of places, there is a definite list of places you HAVE TO visit on your trip. So start your bike and let's head. 
Some of these places are – 
Playing capital to the beautiful Ladakh, Leh is one of the most visited cities in Ladakh which is a cold desert with a mix of heritages and delicious cuisines, it also has the ruins of The Royal Palace which is locally known as Leh Palace, and if one is interested in backpacking, they should also visit Shanti Stupa monastery and Changspa which is a popular backpacking site also after visiting this place, lot of people put that they finally got Leh'd.
A beautiful rocky lakeshore with crystal clear blue water, this place is situated at a 4 – 5 hours long ride from Leh. This is the same place where the climax of the famous movie 3 Idiots was shot, and only a small portion of this lake comes under the territory of India while the rest of it is inside the Tibet border. Nonetheless, it is an astoundingly beautiful place where camping can easily be arranged and there is a rare sighting of ducks as well. Also a dream shot for most bikers to set their bikes beside the banks and have that shot with the vast background of the gorgeous lake.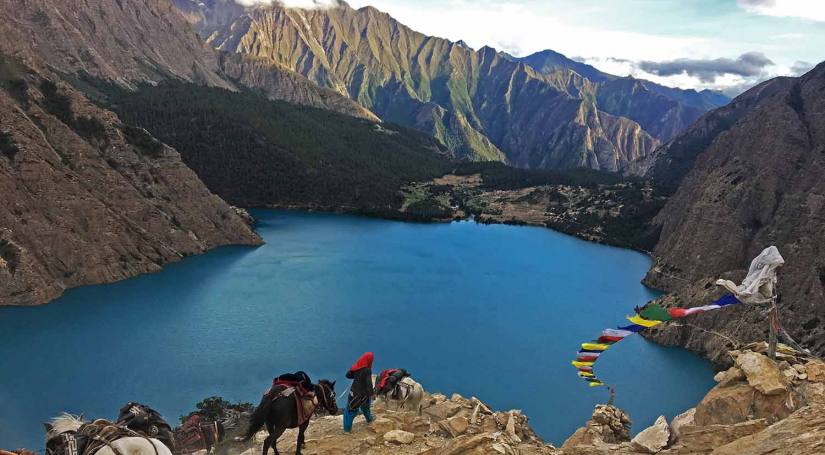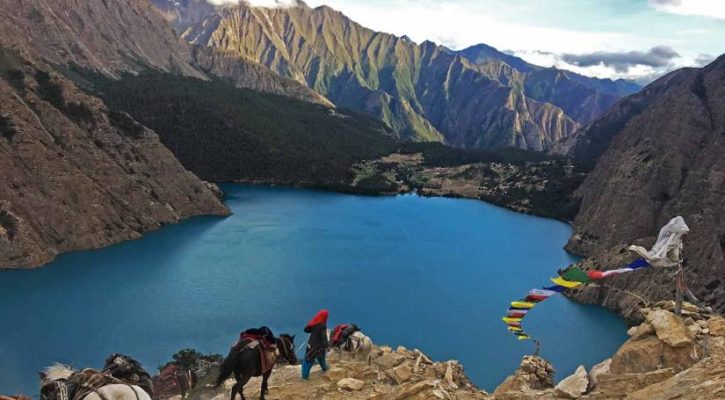 Famously known as the summer capital of Ladakh, Shey is located in the upper parts of the Indus Valley and a lot of people used to flock here during summers, also the summer palace of the kings which was built 555 years ago is situated here which is now home to the largest gold-plated statue of Lord Buddha. 
This piece of heaven is located in Rupshu Valley, about 250km from Leh, surrounded by lofty mountains it caters to the famous Tso Moriri saltwater lake, which also attracts all kinds of wildlife and is a beautiful view with animals such as wild asses and Tibetan's wolves. 
Possibly the most beautiful place in all of Ladakh, it is also known as the Valley of Flowers, which can be reached through Wari La from the Sakti region and is also connected to China by Karakoram Pass. The Bactrian camel ride along the sand dunes is very famous and leads to the Deskit and Samstanling monasteries.
Ladakh is a beautiful place that is often also compared to the beauty of Kashmir, but whereas Kashmir has a more civic and human attraction, Ladakh is that mysterious unexplored terrain that has a slightly darker and more intriguing appeal.
Even though Ladakh is on the list of many people to visit, it still has a comparatively low tourist ratio but if you are looking for adventure, a serene and calm experience that will make you have an out-of-body experience, Ladakh is the place for you.