Knight Rider – Street Hawk
For a kid growing up in the late 80s and 90s was pretty much a awesome time. From cartoons to tv shows. It was a time I could relive over and over again. The shows could be watched over and over and over…Again. 
There are a lot of bike related shows. But a fantasy show where man and machine become one. There are also a lot of icons when it comes to four wheels. From KITT to The DeLorean to Batmobile to A-Team Van to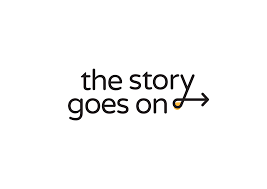 But for me and a few or lot more older guys there was the one and only 
Sadly ran for a short while, maybe people felt this was the two wheel version of knight rider. Maybe or maybe not. In my early school days my mum was highly against Cable TV and I had to make up with Dooordarshan. And this was one of the Thursday 9 pm shows. I couldn't wait enough the entire day to watch it. It has a very special place growing up and what got to me was the end dialogue at the intro of the show. "The Man , Machine, Streek Hawk ". Isn't that so for us as bikers and our bikes as well. For any automotive enthusiast the pleasure is about man and machine becoming one.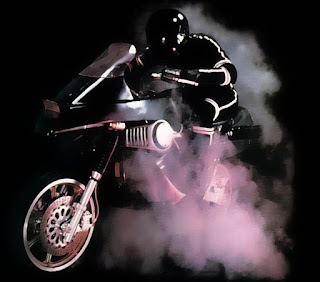 As a child it was more special because I even got to buy a version of this toy through the G.I .Joe collection. Where it was a more modified snake-eyes action figure but black and a bike.
Funskool was the brand responsible for getting this product to us and the fight to buy it. I remember running after school and taking my mom to get me this and only a few of us got to buy one as it was limited. 
Worst case scenario most had to settle for Snake Eyes but that wasn't bad either.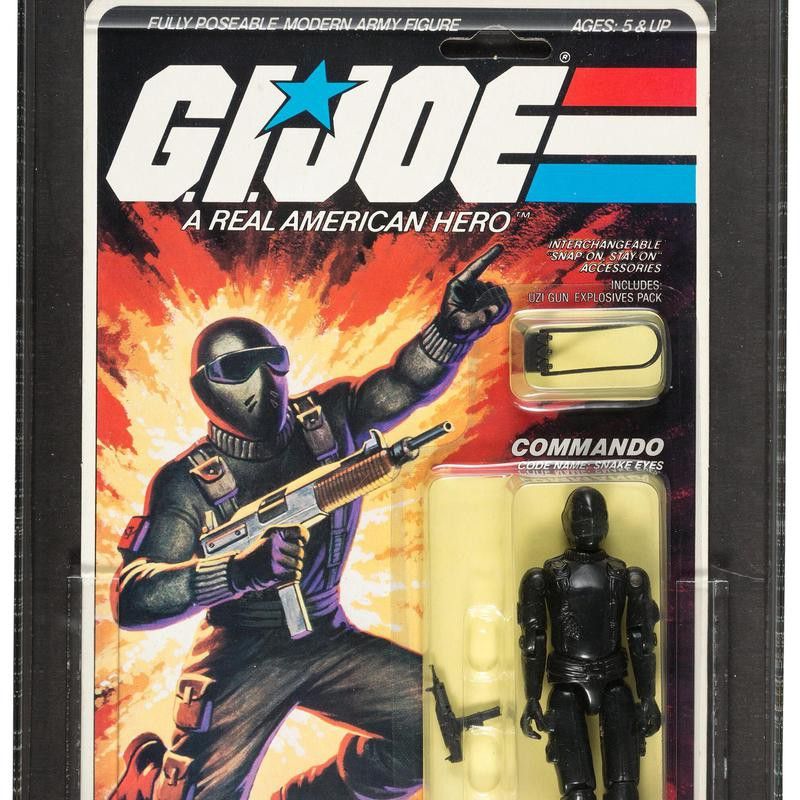 Only thing was you had to buy both alag alag se.!!
Getting back to the actual series, the intro of lights leading to the bike. And techno music! Man! Still giving me goosebumps. Jessy Mach the rider. 
""This is Jesse Mach, an ex-motorcycle cop injured in the line of duty, now a police troubleshooter. He's been recruited for a top-secret government mission to ride Street Hawk, an all-terrain attack motorcycle designed to fight urban crime, capable of incredible speeds up to three hundred miles an hour…and immense firepower. Only one man, federal agent Norman Tuttle, knows Jesse Mach's true identity…
The man… the Machine… Street Hawk." An all terrain attack motorcycle. They had me at this man. They had me at this. While Rex Smith 
Was the lead actor, the real Star was Street Hawk. 
But who was Street Hawk in reality? Street Hawk was based on a 1984 Honda XR500S. Yes The makers of the show went with the one brand everyone thinks that makes motorcycles that can last an eternity.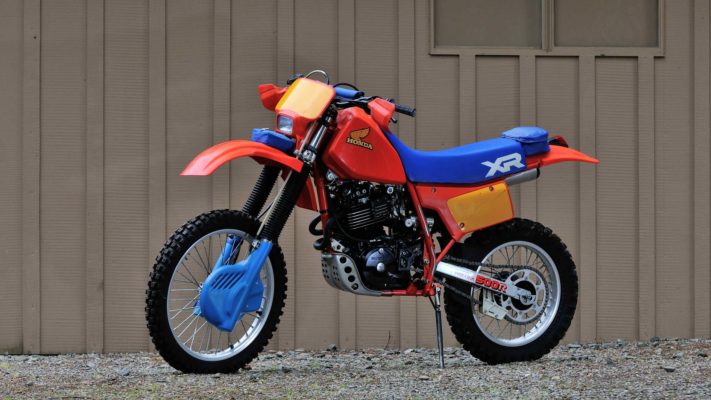 The Xr had a 497 cc engine that churned out 42 hp and 46nm torque!!! This is close to figures you see in the KTM 390. Four stroke, single cylinder, SOHC, 4 valve that was RFVC (Radical Four Valve Combustion Chamber) Wonder where the extra C went. We will have to See. This engine was mated to a 5 speed gearbox with wet clutch and this was mounted on a welded tubular frame chassis. It gets better long travel suspension so the bike had 338 mm of ground clearance. And 950 mm seat height. Wow that is high. 12 liters fuel tank but here is the sweet spot. Most of the people who knew me know that I love my bikes being lighter. This bike was just 121 kgs dry. 12 liters of fuel and some oil and blah and blah max another 15 kgs approx. this would still be below 140 kgs and we all know what a rocket the old Duke 390 was at just 144 kgs. Now I want this bike even more. This model ran from 1983-84. IT came with a front disc but the rear had drum brakes. Hai kya kisi ke paas India mein??? 
This motorcycle also used an electric start engine of the street based Ascot, creating the first-known electric-start Honda Dual-Sport Motorcycle.  The motorcycle in the pilot episode was based on a 1983 Honda XL500 trail bike. Motorcyclist Magazine staffers Jeff Karr and Dexter Ford built the motorcycles for the pilot in their Hancock Park, Los Angeles garage, combining parts from an electric Honda 500 Ascot with the chassis of a dual-sport XL500 on-/off-road bike. The stunt coordinator insisted on using the turbocharged Honda CX500 street bike for performance-related sequences,
Did you know the CX 500 was the 1st ever mass produced turbocharged motorcycle (A supercharger is driven from the engine's crankshaft by a belt, shaft or chain whereas turbochargers obtain their power from a turbine which harvests energy from the engine's exhaust gases. In simple terms a turbo is an air pump that enables more air to be pumped into the engine at higher pressure), but the motorcycles actually used for the stunt shots were based on Honda CR250 racing dirt bikes.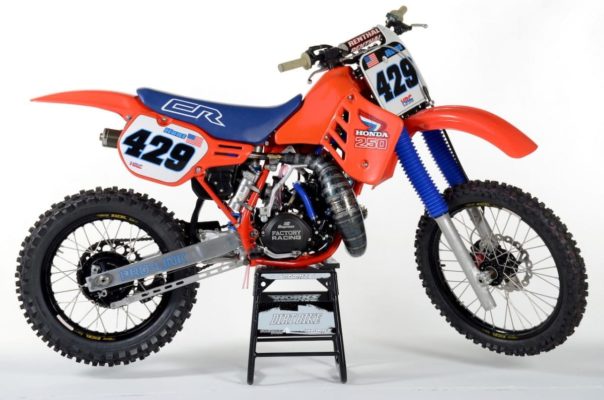 The bodywork of the pilot motorcycle was designed by Andrew Probert and the series motorcycles were redesigned by Ron Cobb.
The Transformation was too good to be true!!!  But it was true. This is one bike that I would love to own. There a lot of bikes made but a total of 6 different bikes from one used for stunts to one showing gadgets etc. were kept ready so that production doesn't stop. 
Let's go back to the series. It ran for one season (unfortunately). It had only 13 episodes. It originally ran on ABC network in the United States from Jan to May of 1985. And post this on networks in 42 countries around the world. Jessy Mach was a police officer by day who was injured in the line of duty, and when time calls he was taken up for a special government funded operation. Where he rides an experimental prototype all terrain pursuit vehicle making him Street Hawk. Yeah I know you would be like yeh to Knight Rider jaisa hai. But no!!!!  KITT and Michael Knight were like buddies with KITT beside being a car is also an A.I too and man that tag team was and are what Legends are made off. But here it was purely Jessy Mach and his skill to ride the All Terrain Pursuit Vehicle where this vehicle could attain speeds of up to 300 mph with immense fire power. In the series of course. Also in the show it cost 3 million dollars . Yes they are both pursuing justice wherever their path takes them. The core format of this show was created by Bruce Lansbury.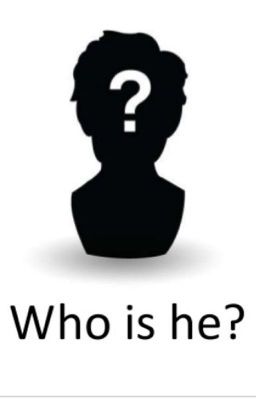 Well Bruce Lansbury was the guy known for producing, The Wild Wild West, Wonder Woman, Murder- She Wrote and wait wait wait wait Mission Impossible and and and and …Knight Rider.
Now you know where the similarities come from. He was a British born producer. Unfortunately he passed away a few years ago on 13 Feb 2017. a 30 year career is remarkable. And A big thank you Bruce for the shows. Now beside Jesse the other lead was Norman Tuttle played by Joe Regalbuto. In the show , Norman Tuttle was the brains behind the Street Hawk project and man it would be fun to be in his place. You could say he was Q (James Bond) for Jessy Mach. Oh BTW  speaking of Jesse Mach, did you know Rex Smith also has a single that was in the top 10. The name of the song was "you take my breath away"! Now pause your reading and and check the song
Sorry I was listening to the song. Lost track of time. 
Another trivia question!!! 
Which Famous Actor had Auditioned for the Role of Jesse Mach?
The Answer is George Clooney. Yes, the guy who also is Danny Ocean who steals really overpriced and exclusive artefacts.
Well finger bashing this down has been fun. And if you want us to have more such articles do let us know. To have more fanboy moments. The series is available on Youtube. But just like Jesse Mach you too follow rules and ride safe and ride hard. Do check out our page for gear that could make you feel like Street Hawk. 
Let me know if you want a write up on turbocharger vs supercharger.