Reason – Seasons To Ride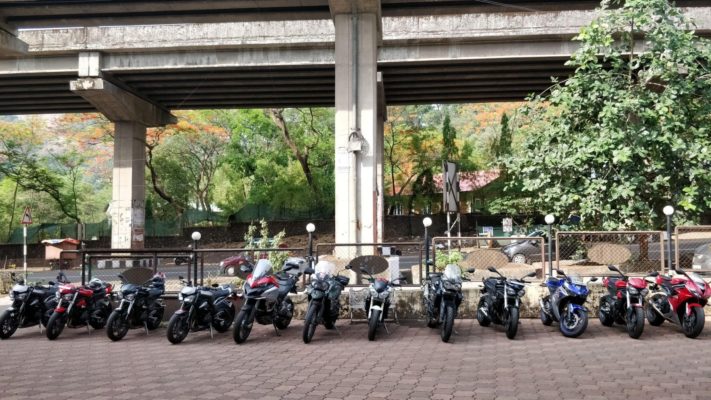 Do Riders need a reason to ride? It's quite a question. Because everything is a reason to straddle the saddle.  Whether riding 4 kms for getting doodh and bread or riding 100 kms for breakfast for chai/sutta and bun maska or riding all day through states to enjoy lal maas. List goes on and on and on and on and on!!!! It's a never ending process. 
We being in India our so called winter season is looked upon as riding season. Right from October when the rain is supposed to stop. Not in 2021. It rained till Dec. Rain Gods I guess O.Ded on Beer. but now since the rains have said their goodbye everyone is out. Either for track days , or interstate or country rides. Exploring places. The short breakfast rides are on the rise.  This is the season where literally everyone gets out to ride, speed runs or tours. Instagram is filled with reels, posts, videos……….
This so called riding season runs all the way till Feb end – March. Then comes the mighty summers and also the time where Jaadu can get quickly charged. Few of us who do want to ride do manage with Night rides. But considering the risk factor, rides are a little less.  I myself mostly avoid summer rides as the heat is draining. But you know bikers. We will do a ride even if it kills us. 
As the summer ends the guys who even ride in the summer put most of the bikes in because of the rain. There are some Daredevil. 
Rain actually is a lovely time to ride but thanks to our so-called road authorities who keep our roads in the worst of conditions it's quite risky. But if you manage to ride in the rain and find the right places, it's gorgeous. Mostly the big superbikes are sealed and packed. But the enduros like Xpulse and Advs like the GS, Tiger, Adv 390 set to roll out in style and enjoy the roads.
Well Rains also is a lovely season to ride, it can be fun if taken a little bit of care. There are so many places to explore and if you manage to get to places the experience is simply breathtaking. Exploring can be fun. 
Depending on the season, it's also a place for food and weather. Some of us hunt on bikes for places that have fawsome cuisine that we may or may not have tried before. Can be your  ultimate chai place or some too good pizzas or something to burn the pot like missal. Reasons are endless.
Maybe try Yak meat or  Apple Cider. 
Matter of fact is we will head out at the smallest chance we get, as a place, food or drink to meet your fellow bros to have a lot of bakaar with. So after the rains it's back to the winters, which is the so-called riding season. 
Back to the Start ——   Do Riders need a reason\season to ride?