Luggage, is a topic that can go on and on and on and on. ………   
From short rides to work to world tours. Luggage is another essential beside riding gear for riders. From basics such as thigh bags to backpacks to saddle bags and hard panniers to top boxes. List just goes on.
Let's look at Basics-
Thigh Bags
This is one of my favorites when it comes to luggage. The accessibility to having your essentials close to you is bliss. Phones, wallet keys. It's also a way to protect from rain if you have a good waterproof thigh bag and you can carry much more than pockets. Also you can feel like Naruto. 
Coming close but not used by many is the infamous Fanny pack or waist bag or bum pack naming list goes on. It is another accessory that can be used. Being a bit old fashioned. If it was Naruto mentioned above this would make you feel like his best friend Sasuke. 
Up next we have the may be one of the most used as luggage. 
Backpacks
Small backpacks can carry your basic bottles , chips, powerbank, even a hydra pack to cleaning cloth for visor. This is beside documents and phones. A backpack is literally almost universal for use. From daily use to short rides to long rides to just may be a walk. This luggage has been paid so much attention that customization and attention to detail has gone to other worldly levels. You can get waterproof bags, bags with custom slots for cameras, bags with anti theft zips , even bags that have less drags specifically for superbikes. This only shows the level of sophistication backpacks have reached. Today there is a backpack for literally almost everyone.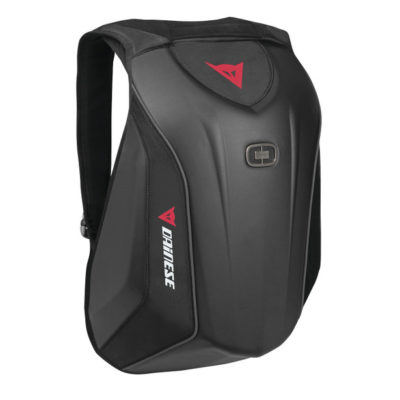 These are mostly with almost all rides. Let's now take a look at luggage that you would mount onto the bike. Starting from the front 
Tank Bag 
Another regular for a lot of riders. It's handy as you can keep your basics and it's not big and fits on your tank so in case you have a pillion the back side is free and has space. In case of easy access, the tank bag is easier to reach than a backpack. Like getting your wallet in case cops ask to show documents and you need some money too beside it. Wink wink.  
Next let's move on to the rear of the bike. 
You can say Saddlebags are the basics and mostly suitable for most bikes. From street nakeds to classics, to adventure to cruisers. Variations in the form of design to materials to mounting points to the type to support a special type of bike. One of the more universal and tried and tested Saddle bags are Rynox Nomad. 
These bags have been seen on bikes like the Dominar to Tigers to GSs to Ninja 650 to Interceptors to Street 750s. Now that is truly a wide range. 
Now a lot of people prefer Hard boxes for luggage i.e panniers. They can be of fibre or aluminium. It has its advantages and disadvantages too. Yes they have a heft , the cost and weight. But luggage is safer and in case of a drop like in an off road situation on an ADV, the bike will not completely go down as the panniers will give a lot of support. Multiple Motorbike brands have their own Pannier kits and mounts as they know the importance.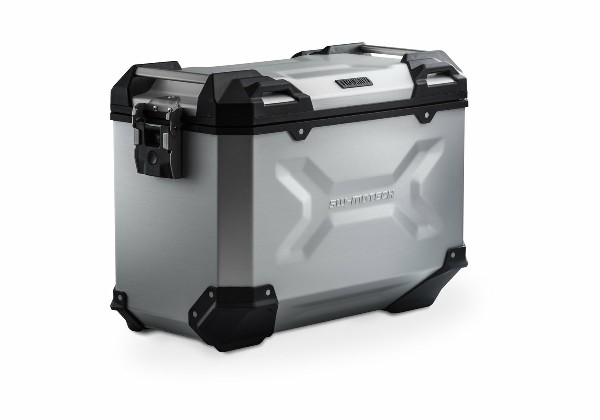 Now if this doesn't feel secure , what does?
Next is your Top Box. 
I know you do not want to look like a zomato delivery person or a pizza delivery guy. I wouldn't mind the tip though. But the top box is another convenient part of luggage. It doesn't obstruct you in any way, it's at the tail end of the bike and the best part is if you have a pillion he/she has a back rest. I remember my Ex-boss falling asleep on one of the rides due to the back support and comfort. That is not a good thing so get a Sena to keep people awake with your froggy voice #stayconnected. But yes that is the level of comfort.  Hard aluminium top boxes also get cushions as attachments. Imagine going on a trail and having some snacks and drinks in the top box and sharing with fellow riders that all are tired. Now that would be special. 
The demand for Top boxes are so high that they even come with brake light and indicator attachments if needed, #nextlevel .This is all the luggage that is mostly an ideal setup for normal Situations. But luggage is so vast that there are some special designs for special situations and needs. Let's have a look at some of these products. 
The Claw shaped Tail Bag
Well Just as the name suggests this is a luggage bag that is like a saddle , topbox or tail bag all in one. It's basically like a claw facing downwards. This comes under a tail bag category. But we will see more conventional tail bags after this. Now if you are a rider with no pillion, this bag is mounted on the rear seat mostly and can hold almost a house full of luggage. 
Now let's have a look at Tail bags.
For those who do now want to be delivery boys. Tail bags seem to be a more fashionable looking and less bulky feeling luggage set. Do not go on the size as some tail bags, they can hold quite a lot of baggage. The demand of these bags too have seen to be on the rise. Hence the different types and styles and designs well suited for your beloved bike. As we saw above the rhino is a type of tail bag. Unlike topboxes, tail bags can either be placed on a pillion seat or if you have a rack for the top box and be mounted on to the rack too. 
As mentioned earlier brands have been taking thighs further. Brands like Enduristan Pannier toppers. These are bags that go no to as the name suggests panniers. 
I know seeing how convenient luggage is getting and space to carry on your bike is increasing cross country could be the next thing on your mind. 
Enduristan also makes small pouches that can be attached to your belt strap or bag strap. Seems pretty handy.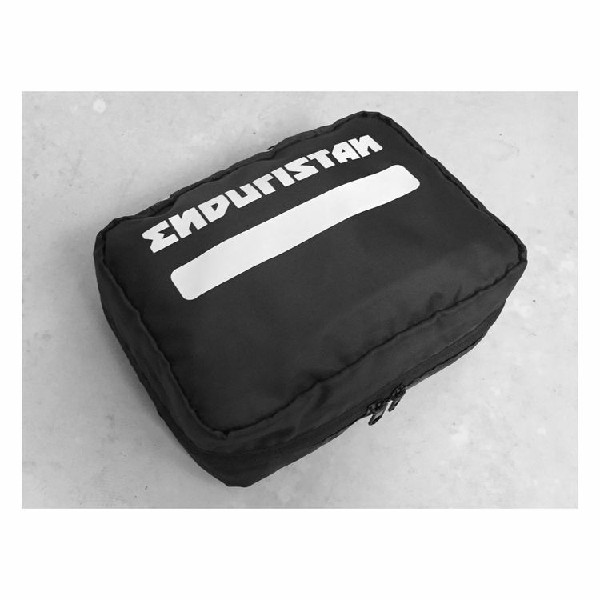 Well there you have it. Pandora's Box opened and kept before you. Head to the Custom Elements website to check out what suits your bike. If you do have queries do reach out to us and we will make sure your touring plan never is put on hold. 
Until then Ride Hard Ride Safe See you on the other side.