Rynox Gravel Dual Sport Granite Grey Riding Gloves.
Soooo I have always praised Rynox for their quality and safety and comfort and material and attention to detail. But are they living up to their name? So as a part of investing on riding gear we ordered these gloves.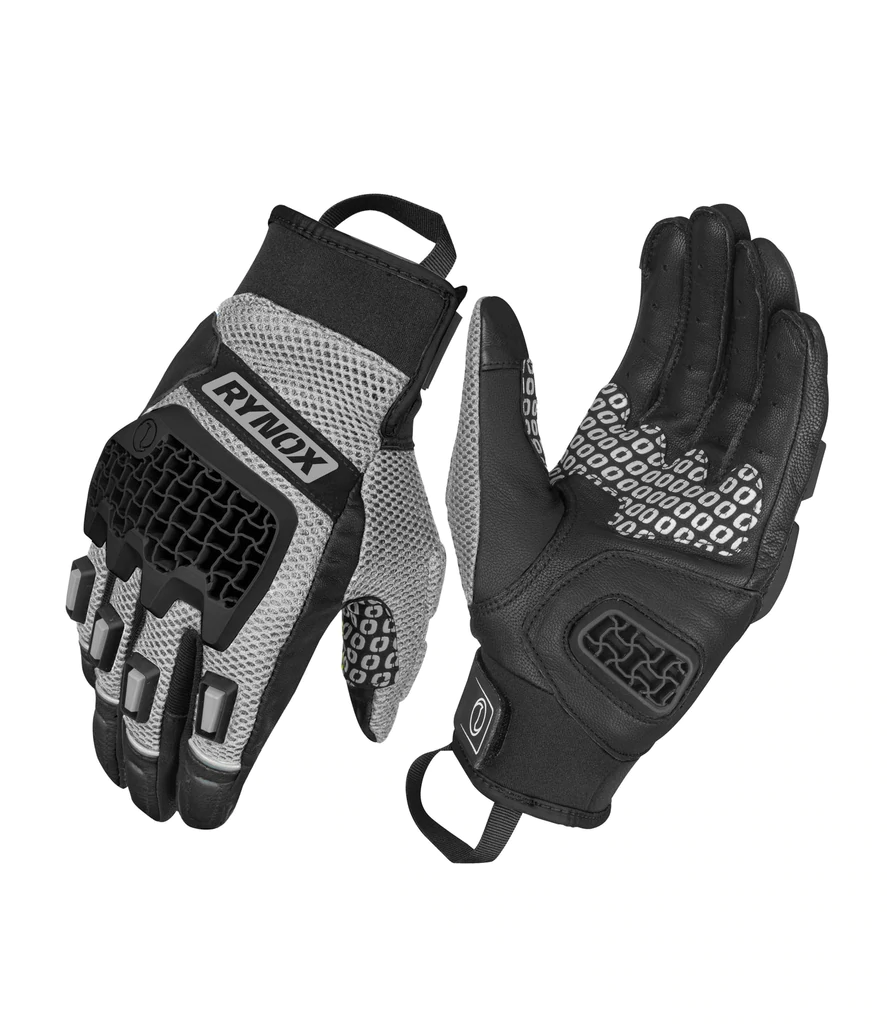 These flew in and yes we are excited as usual. I know a lot of you will be like yeh toh dekha hai. Yes they are quite similar in terms of design to the gloves I bought from a different brand. But yet a lot of changes are good and not so good. We will get to that. 
Just as the name suggests the gloves are meant for both on and off-road use. But the drawback is that it may not be advisable for high speeds. Rynox says it is for those riders whose adventure goes from tarmac to trails and beyond. The advantage is that these gloves are very comfortable and breathable. That also means you are getting some really quality gloves for daily use.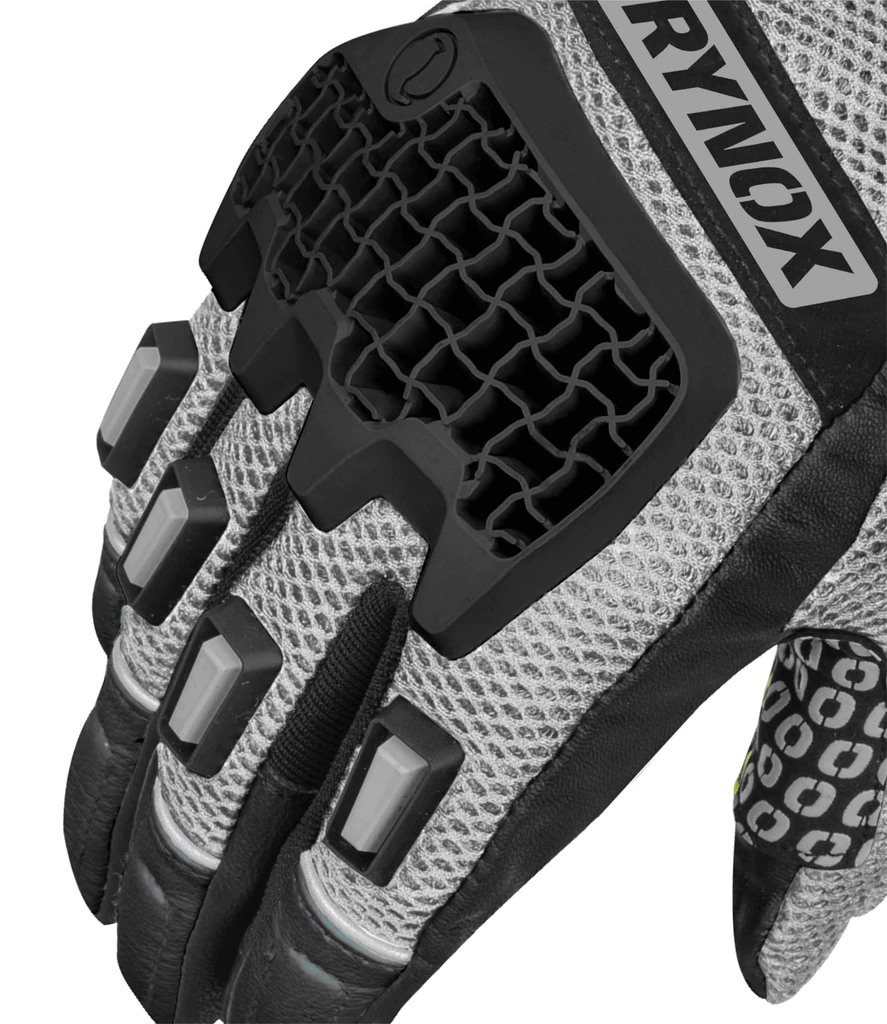 Comfort:-
Comfort is priority, its as simple as no matter how great a product is if you are not comfortable wearing it, you will eventually stop wearing it. 3D mesh is here too to provide maximum ventilation. And another great though is the stitching is external at the fingers to provide more space and reduce friction on the skin. But this has a slight draw back, which i'll get back to later. Pre curved fingers also help and the mesh at the back and leather on the palm make for excellent fit with optimum protection. Kudos to Rynos for that. Even the protectors are flexible. No wonder they call it the FLEXPROTECT. 
Protection:-
Now protection is key and Rynox have paid attention here. So they are using FLEXPROTECT which is a Thermoplastic Rubber(TRP). So flexibility with protection. Seems good. I was wearing these gloves for sometime while typing this very post. TRP is supposed to have excellent flexibility with great impact protection and awesome abrasion resistance. And considering off the road ride your palm is in constant movement and even falls. Speaking of fall the main chassis and the palm side is made of full grain leather so that is a really really good sign. This is with reinforced panels at the abrasion zones. This is needed. Knuckle area has Flexprotect with HD form. The Scaphoid and fingers have Flexprotect too. One of the best part is the Hapylon material on the velcro to prevent the glove from slipping off your palm in case of a fall and worse, a slide.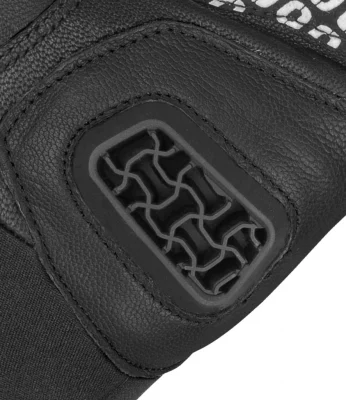 Key Highlights:-
As seen in the above picture. The pull tags make it easy to wear the gloves. Without putting stress on the material and trust me, that is important. Will have this discussion for later. Do remind me. There is also Tap Fingertips tech. So using your precious mobile phone becomes easy. Or does it? Sooooo………. As mentioned earlier the stitching is on the outside and yes it is more comfortable. Unfortunately the finishing isn't that great or maybe it is the way it is. The stitching comes in the way of the phone contact and you have to be very precise at the angle of your finger touching the phone screen. 
So now we have three different colours and you can head to the website to see what is yours choice. I loved the orange and blue.
Until next time Ride Hard Ride Safe!!!