Gear Up for a Rainy Ride – Waterproof Riding Gear
Monsoons are a much-cherished time, yet riding enthusiasts get undoubtedly excited for bike rides. While a monsoon shower is enjoyable, a longer spell means water blocked roads, pot holes, slippery roads and poor visibility, in case of heavy rainfall.
Riding in the monsoons is always fun with precautionary measures and safety kept in check. As the best riding gear and bike accessories retailer in India, we consider it as our prime responsibility to help riders stay safe during every season. Here are a few things to keep in mind before you plan your adventurous and thrilling rain ride. Let's go.
Know the surroundings and the area where you're planning the ride. It's always fun to discover new places but you should be cautious on every step you take. Service your bike and its accessories if it's worn out. A smooth working brake and system is very important.
That said, listed below are some of the best riding gear you could look at during this season.
Reflective Riding Jackets
Visibility in darkness, this point cannot be ignored, yes a majority of bike accidents happen due to their poor visibility on the road. Be it fluorescent or light reflecting riding gear, bright head and tail lamps, these will warn other riders of your presence and keep you safe.
Keeping these things in mind we have the following riding jackets with reflective feature.
Rynox Storm Evo 2 Noctex Riding Jacket priced at Rs.11,750 and is compatible with Rynox H2GO Pro Rain Jacket. (To be purchased seperately)
2. Tarmac Corsa Level 2 Black White Fluorescent Yellow Riding Jacket priced at Rs.8,999. It comes with detachable dual layer waterproof liner.
Raida Kavoc Motorcycle Riding Jacket GT Edition priced Rs.8,250. It comes with an outer Rain Liner.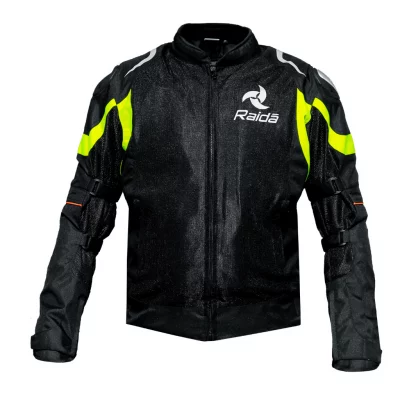 Choosing correct riding gear for monsoon rides is very important and yet tricky. You want riding gear that's waterproof and also doesn't compromise on riders safety. A complete riding gear includes waterproof riding jackets, pants, waterproof riding boots and a good helmet. Here's a list of one of the best products to choose from.
Waterproof Riding Jackets
Waterproof jacket is a must pack item in your rain gear. It keeps your dry and comfortable during the rains through out the ride. Some of the most popular models among riders are
RS Taichi Drymaster Explorer Jackets priced at Rs.24,950.
Furygan Apalaches Riding Jacket priced at Rs.19,999.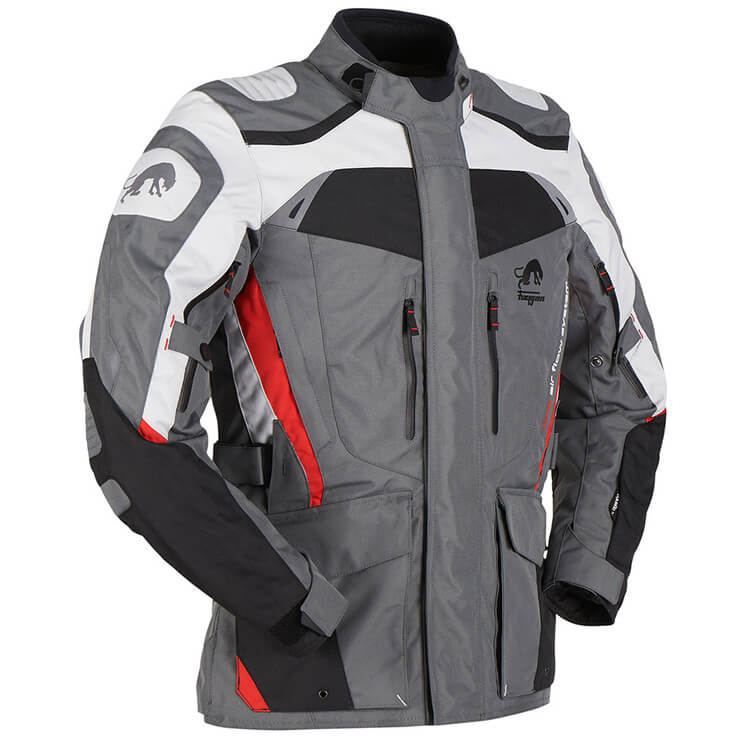 Alpinestars Distance Drystar Riding jacket priced at Rs.25,999.
Waterproof Riding Pants
Good waterproof riding pants are the ones that protect your thighs, knees and lower legs during a crash and also keeps you dry during rainfall.
Some of the models worth buying are
RS Taichi Drymaster pant priced at Rs.17,950.
Mototech Aero Tour pro riding pant priced at Rs.8950.
DSG Evo 2 Air Black Grey Riding Pant priced at Rs.8,999.
Waterproof Riding Boots
Waterproof boots are very versatile and come in handy during rides. Whether it's monsoon ride or trek, these are a must-have accessory in gear. Ankle or Tall boots are great option to go for. It keeps you warm, dry and comfortable. Below is a list of few waterproof boots.
Falco Durant Adventure Riding Boots priced at Rs.25,100
Mototech Asphalt V2.0 Short Riding Boots priced at Rs.9450.
Tarmac Adventure Pro Riding Boots priced at Rs.11,999.
Waterproof Riding Gloves
Waterproof gloves keeps your hands warm and comfortable in cold and rainy conditions. The best ones among these are
RS Taichi Drymaster Compass Riding Gloves prices at Rs.5,999.
Shima Touring Dry Riding Gloves priced at Rs.4,199.
Raida AqDry Waterproof Gloves priced at Rs.2850.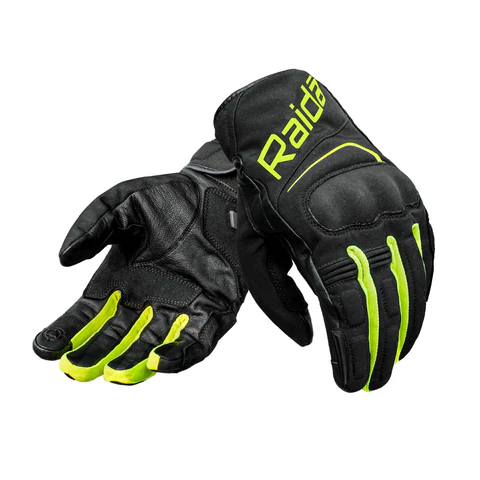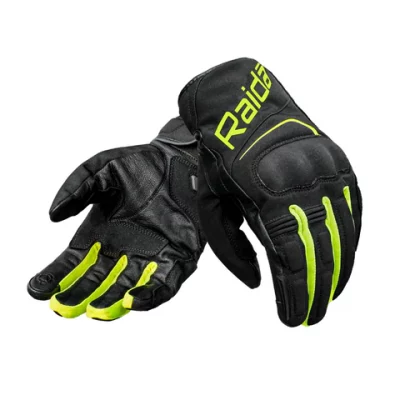 Riding Rainwear
Not all riding jackets and pant are waterproof but a rider can always wear a separate outer rain jacket and pant in monsoon showers. It keeps your riding gear dry and comfortable. Some of the best are listed below.
Rynox H2GO Pro Rain Jacket priced at Rs.990
Mototech Hurricane Rain Over jacket priced at Rs.1500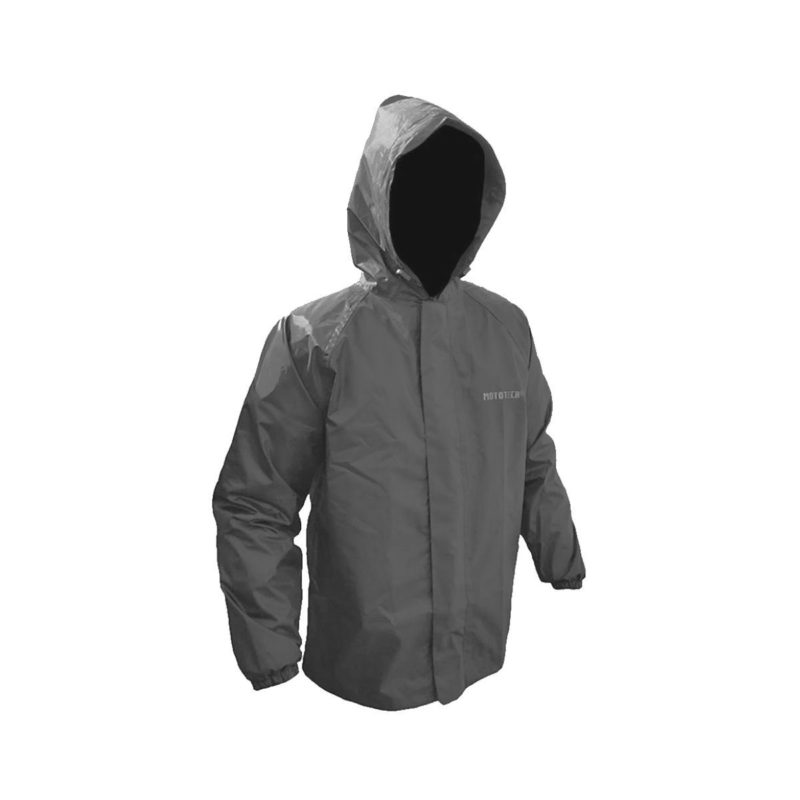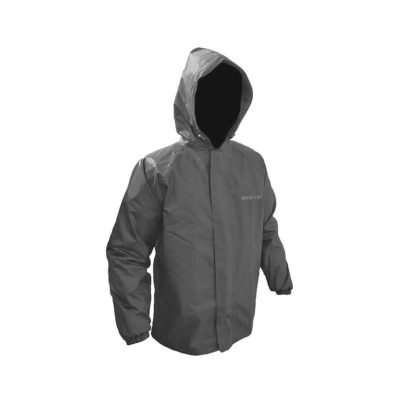 Raida Rain over Pants priced at Rs.699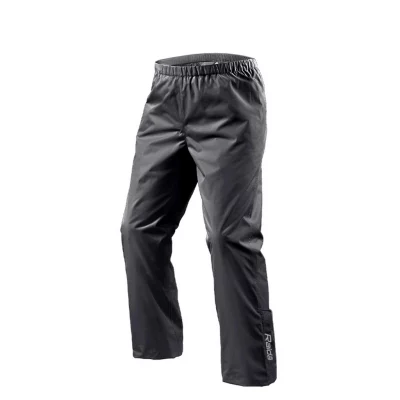 Waterproof Riding Luggage
If you are wearing waterproof riding gear, it will keep you and your clothes safe from getting soggy. But your luggage will be least protected by it. Protecting the luggage from the rains is also essential when you are touring on a bike. If it contains electronic items, they will all be badly damaged. So, to save your luggage from getting drenched, waterproof luggage carrier comes to rescue. These types of carriers are available in several sizes and shapes. You can easily carry them in your backpack, mount them on the sides or bike tail, or place them above the fuel tank. Brands like SW-Motech, Enduristan and Rynox are trust worthy in this regard. The best selling among these is listed below.
SW-Motech Drybags price starting from Rs.3000.
Enduristan Tornado 2 Waterproof Drybag price starting from Rs.5800.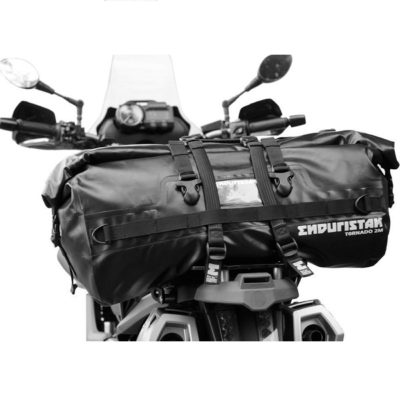 Rynox Drystack Waterproof Saddlebags priced at Rs.4350.
SW-Motech Tablet Drybag for Pro Tank Bag priced at Rs.3000
Monsoons shouldn't be a reason to not plan a adventure ride but a few precautions will keep you comfortable, protected and bring you back home safe.
So enjoy the monsoons & always ride safe!