Riding Gear for Beginners
Riding makes you feel free and like an invincible superhero….but….because with great powers comes great responsibilities #thankyouuncleBen. This time let's take it from top to bottom, as the delicate coconut i.e., your head is by far the most vulnerable part of your entire body. So, Helmets.
HELMETS 
 I see a lot of people not wearing helmets or buying cheap ones just to save them from Pandus #COPS. Trust me you would rather pay the fine. Then there is another category of people who wear the helmet on elbows.
Don't be this guy. That is two traffic violations right there. Also, no that is not the purpose, elbows have different and much sleeker protectors. Helmet on the elbow only looks like you covering that ugly tumor that may eventually kill you. So, Remember, a helmet is meant for the head. To keep you safe and mainly alive. Buying a good helmet is another important factor. It is like a good investment. What has more value than your life.
There are numerous brands in India, unfortunately our government isn't very supportive but till any concrete decision taken you are spoilt for choice. Helmets that not only have a cool design to make you look good beside keeping you safe.
Brands like Axor, LS2, AGV, Fly Racing, Arai, Lazer and Bell to name a few options in riding gear for beginners from a low price point to a point where money being spent doesn't matter. Once you are done reading visit the Custom Elements website and get the complete listing of helmets. (www.customelements.in)
Helmets come with different Ratings like DOT, ECE, Snell and now since the Indian government is also pushing. Helmets may have an ISI rating too. Dil se request, please avoid buying roadside helmets. We would put up the types of certification and what they mean and what they symbolise in the coming blogs. Fruit for thought, what is the full form of DOT.
Ideally it is preferred to wear a full-face helmet. Yes, they can get a bit stuffy but you get used to it. Claustrophobic people are a whole different story.
A full face helmet would have a much larger area to spread the impact and also save that dimple chin of yours. Some of the really good helmets on our site.
There are 
Open face helmets
Full face
Modular Helmets that serve both purposes
Helmets meant for off-road and list goes on
Now a days helmets even come with internally attached intercom and even heads up display. Yes, you can be Ironman.
LS2 FF 352, LS2 FF 320,  etc. These are exceptionally good helmets for the price between Rs. 4000 to Rs. 6500. Here you are not shelling out too much and at the same time getting a good 3 to 4 stars even in a helmet crash test rating. Yes, helmets have them too.
That's a story for another time. A 3 star and above at this price point is just icing on the cake.  Also since it may be your painfully saved pocket money or an initial earnings these make really good VFM. Even to your parents. Yes, if cost is not a factor, LS2 FF 323 and 324 are also standing proud. And spurring money is the moto then AGV's K3 and Pista or Arai's Renegade and Chaser are one of the best money can buy.
LS2's MX series are really good for those seeking Off-road adventure and seeking comfort at a good price.
We would be having a blog specifically on how to measure the helmet size and types and shapes of helmets. Which model works well where. Always remember the helmets have to squeeze your cheeks a bit as a loose helmet can move and is useless incase of a fall. Some helmets come with Inner visor like mentioned above which can be handy on tours since you don't have to keep changing your visor as per the lighting of the day. Now a lot of people complain about hair fall, so remember to wear a balaclava or a bandana. Kind of prevents pressure on the roots and may prevent hair fall.
Next, we go down to your body. 
So, let's bring in the Jackets 
After helmets riding jackets too are a very important part of your protective riding gear. The jacket is special as it holds the back protector as your SPINE is another very delicate and important part of the body that requires special care and protection. Jackets usually come with Back, shoulder and elbow protectors. Now based on your needs, may be breakfast rides or daily use or tours.
You can select a wide range of jackets from
Mesh material, 
Complete textile,
Gore-Tex,
from short sporty jackets to long comfortable for long tours from our website.  Mesh Jackets usually are airier and you mostly won't feel hot. On the flip side, not so good in rain as water enters through the pores of the mesh. Complete textile can mostly save you from rain to quite an extent but it gets pretty hot inside. Imagine yourself as a cadbury in a wrapper kept in the sun. Trust me I had a textile jacket and I used to be more Wet with Sweat in Summers, while on a Rainy ride I was as Dry as the Sahara. So, you have to keep in mind your priorities. For me it was touring so textile all through and through. Some jackets also come with winter or rain liner or both. To list a few we have brands like, BBG, Rynox, Mototech, Tarmac, Zeus, DSG to name a few Indian brands delivering some really good quality and not so pricey products.
Durability too is a key factor. LS2, Alpinestars, RS Taichi, Furygan, Shima, Dainese are some of the international brands you can look for. All this is a part of our stock that you can check online. Indian brands range from Rs.4000 to somewhere around Rs.13000. And for imports LS2 starts at Rs.8600. Not Bad I'd say. Again, all this is keeping in mind the 1st time buyers who are just getting into the whole feel of riding and don't want to spend too much for something they aren't so sure about. These jackets Vary from CE level 1 and 2 to D3O armour, D3O being one of the very best armour can get. We would be having another article on size and fit for jackets too so please stay tuned.
Next let's take on Gloves. 
Underrated but an absolute need, as incase of a fall, your instinct is to put your hands or palm in specific down 1st. So, riding gloves are very necessary to protect them.
For Gloves too there are 3 types.
Short Gloves, 
Semi Gauntlets 
Full Gauntlets.
Again from, Leather to textile to mesh to D3O. Make sure that you have protection for your knuckles and palm.
The more the protection added is just a blessing. Indian brands like Rynox, Tarmac, DSG and Bikeratti, TBG are some Indian brands that you can look into. And if you want to go premium imports, RS Taichi, Alpinestars, Dainese, Furygan and Shima are listed on custom elements website.
Sometimes I feel like I'm inevitable after wearing a full gauntlet.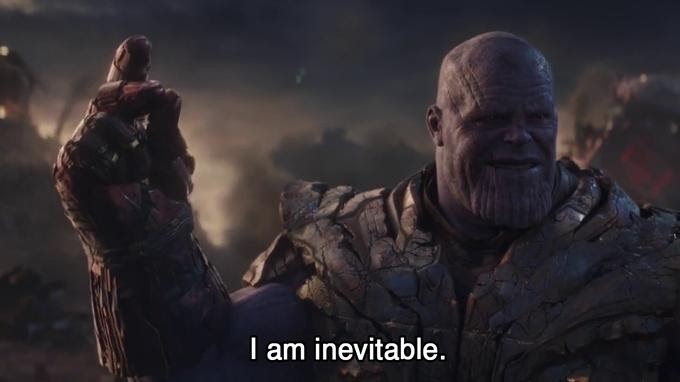 From extreme money saver gloves From Tarmac costing Rs. 1600 onwards. A good set of full gauntlets of DSG Evo would cost Rs. 5500 and this is a price too good to be true. A big list again available on our website. Short gloves can be used for city and sometimes tours but if your purpose is track, a full gauntlet is a must. Semi for those who want that sweet spot in the middle. Some all-short gloves with a premium feel and brand and they are quite usable daily and long distance is Alpinestars's SMX Air series. At Rs. 5500+ they are just superb VFM. I can speak from experience as I used them for 2 and half years myself. Also need to remember that semi or full gauntlets provide better wrist support than short gloves so if you are really into high-speed riding may consider those.
Next Very important Protection is legs so Riding pants
Pants can be expensive so let's also consider outer knee protectors.
Now in case of a fall beside your hands one of the 1st parts of the body to have a high impact to the floor is knees, so be SYK. #SaveYourknees.
Riding pants usually come with Knee protection, as the price goes up, they also get Hip protection. Whereas if you stick with wearing Jeans you would only get knee protection from the outer Knee guards.
Some riding pants have a variety in the length of the Knee guard so you also have to see depending on the type of shoes you are going to buy. Ideally if you are buying short ankle high shoes it is better to have pants or guards with knee protectors that are a bit longer and stretch till you shin. If the pants have a shorter knee protection get a semi or full-length booth. The other way round.
For pants brands like Tarmac, BBG, Rynox, DSG are some of the Good India cost friendly brands you could look into and for the money spurge, you can check Alpinestars, RS Taichi, Furygan and Dainese. Now some of you may not like Riding pants. You can also check Jeans and some really comfortable cargo pants by RS Taichi, Furygan and Dianese. Most of these Jeans do not have hip protection but come with knee protection. For outer knee guards, currently only Alpinestars is an option with us. But mind you, outer guards may not protect, guards are only as useful as the lack of its movement as being on the outside there are only the straps to hold them in place. So, make sure the elastic of the strap is tight.
Finally, we move down to the end that is the Shoes or Riding Boots as we put it.
 Now shoes have to be very specific. Here the requirement has to be precise if not it's useless. And when it comes to shoes and its comfort, I find it very rare that someone will compromise so be careful what you are buying.
You have ankle high shoes that are the basic need to give your feet and at least your ankles have some support from a twist in case of a fall. Anything below ankle support is technically useless. Then we have half-length and full length. The riding boots have a hard material at the toe tips and especially an extra layer on the left fat toe since gear shift from there and the extra material usually prevents the shoes from wearing out in that section. Trust me you don't want to see a hole in those Expensive Nike's. Now if you are not the type for riding shoes, we do also offer shoes that are casual looking but have the basic need and protection.  From Lace shoes to ones with zippers, what is your preference for convenience is to be checked by you. For example, there are some boots made of hard material through and through. These are made to prevent your leg from any movement. These are specific for off-road and low speeds. Using these for yours will start all types of aches and pains in your leg. On the flip side they are extremely good in case of a fall, let's say onto rocks or big fat gravel. Boots from BBG, Tarmac and Mototech are some you can start off with. Again, if you want to go all out Alpinestars, Forma, Dainese, Falco and Shima are some good options. From simple regular leather to Gore-tex material.
Now sometimes I do feel like I'm indestructible but that is the whole point.
Ride Hard, Ride Safe and Stay Alive!!!