Types of Motorcycle Engines
The 4 major commercial types of engines are single, twin, triple and 4s. Among this there is a further variety. Each company is trying its best to spice up or relax the style of riding or trying to cater to different types of riders. Young, old, mid life crisis and the list goes on. Based on this, each engine type also has a very distinct sound that we have come to love and hate. But everything is fair in love and motorbikes. 
Let's take each engine type and see its categories. 
Single cylinder

. 
This is the largest category of engine sold in the world. Why! Because it's cheap to make and can be used easily for commuter bikes and smaller engine displacement. Also economical to the manufacturer. From the age-old and ultra reliable Hero Splendor to the feisty Duke 390.
KTM also has a Duke 690 which would be the largest single cylinder but now the 790 is twins. The Splendor being normal strokes. And the Duke being a high compression ratio engine. Then you also have the long stroke engines like the Enfield. These have a relatively lower compression ratio. That's why the dug dug dug Royal Enfield sound.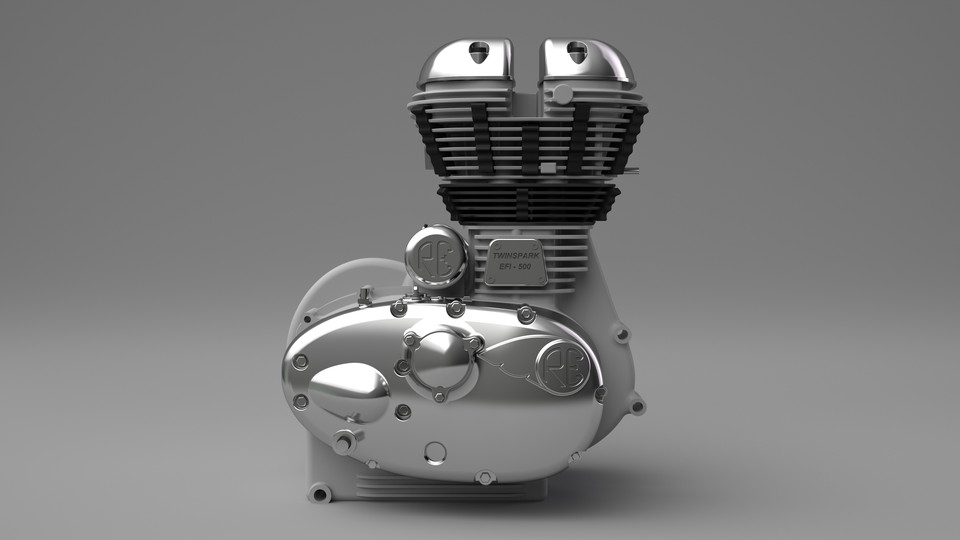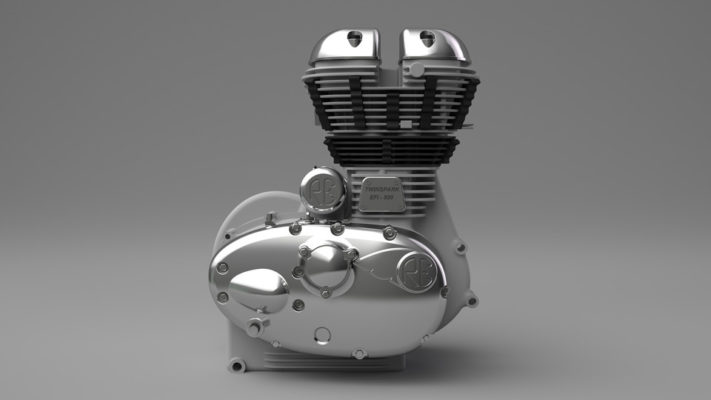 This is the new UCE350 engine. Far far far more refined than its predecessor.  Nowadays brands are trying to make more exciting commuters. The best example is TVS with the Raider.  
Mostly the commuter or the performance commuter bikes are either air cooled or oil cooled. Bikes like the Duke with High compression ratio have liquid cooling hence the radiator. Do let us know if we should put up an article on types of system for engine cooling. 
2. Twin Cylinders. 
This type is one of the major sub categories. From Parallel twin to L-twin to V-twin to boxer engines to …
Itna bada choice. Companies spare no compromise in finding the most optimal way to make sure their brand has a fan following and their engine performs best in that category. The ninja 300 and 650 are one of the most prominent and tried and tested and built to last engines. They have been there for over a decade and Kawasaki too seems to be in the notion, if it is perfect why change at all. 
Just like the single cylinder, the classic also has a longer stroke and mostly a 270 degree crank for the classic parallel twin. This is mostly in the Bonneville line up from Triumph.  
Some of these bikes sound really good. Especially the Street Twin with a mild yet deeeeeeeeppppp grunt. Next we have the V-twins famous for their trademark potato sound from the Harley Davidson stable.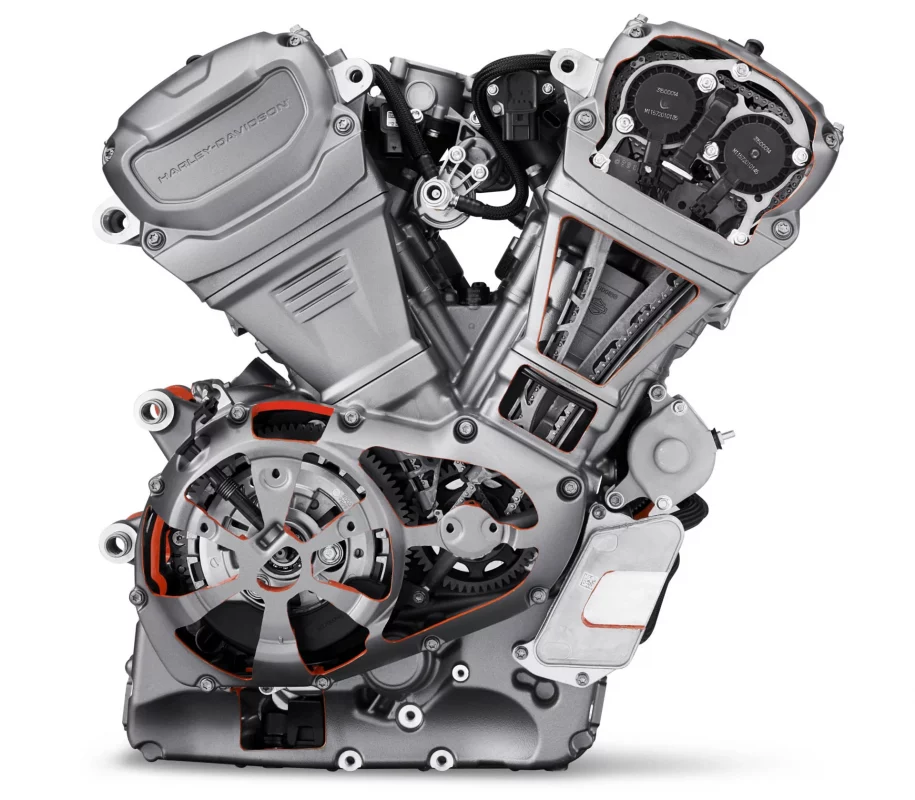 Another similar engine structure but on a more angular format is Ducati's L-twin.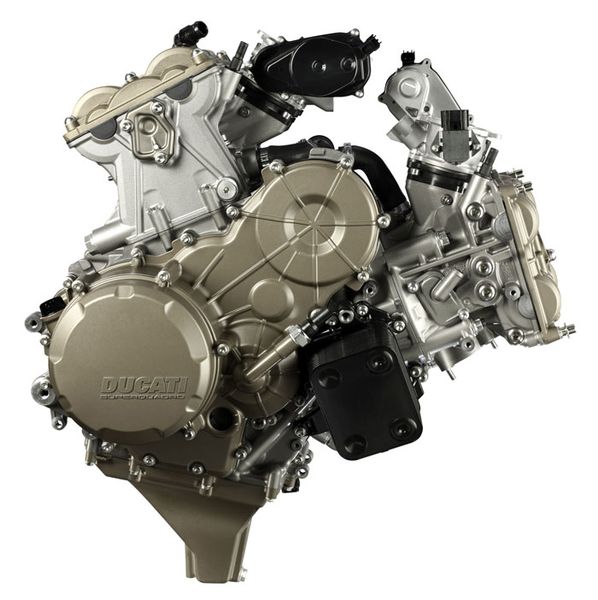 Yes it's like a more spread out V. 
The next big sub category is the most loved ADV, the BMW GS. This bike is talked about and loved because of its balance, according to most. This bike has an insane level of balance because of its low centre of gravity and spread out engine. Now the GS and many more BMW's come with the so-called Boxer Engine. 
3. Triples. 
This category is not much used but is getting a good recognition. Mostly because of its dual purpose in performance. We know that Twins are very good at initial grunt and inline 4s have excellent top end. The Triple is being able to put the best of both worlds. That is why brands like Yamaha, MV Agusta and most well known for their triples – Triumph. Most of Triumph's performance line up has triples. From ADV like the Tiger to Performance bikes like Street Triple and Speed Triple and even the largest production engine in the world by any brand on a motorcycle is a triple. Yes the rocket 3. 2500 is massive.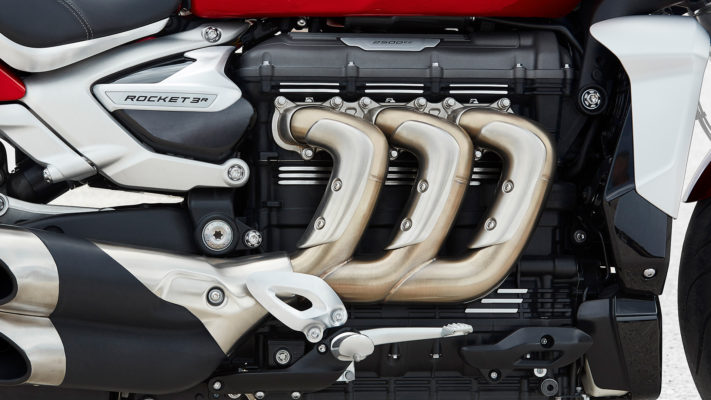 Triples are getting so well recognised that moto 2 bikes are all triples. And yes they are one of the if not the sweetest sounding bikes. 
Yes and these engines are made by Triumph. This brand has come a long way from taking help from Honda to build its multi cylinder performance engine to replacing them in moto 2. Even with Triples now you have a variation with regular 1-2-3 firing order to the new T-Plane from Triumph that fires 1-3-2. That again is a story for another time so do let us know if you're interested.
4. Four's 
The majority of the really high performance market is made up of 4 cylinders. Whether it is inline 4 or V4. The four cylinders seem to be the four pillars of the performance category.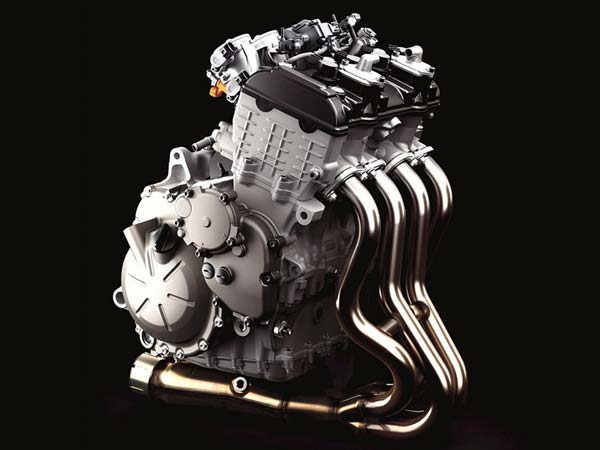 When it comes to sound some may love the smooth symphony of the inline 4 for some may love the grunt of the V4s. Each brand is trying its best to optimise performance with their 4 cylinder bikes. Yamahas with their cross plane inline fours. Honda and Kawasaki and Suzuki with their butter smooth inline 4s and Ducati and Aprilia's with angry maniac performance V4s.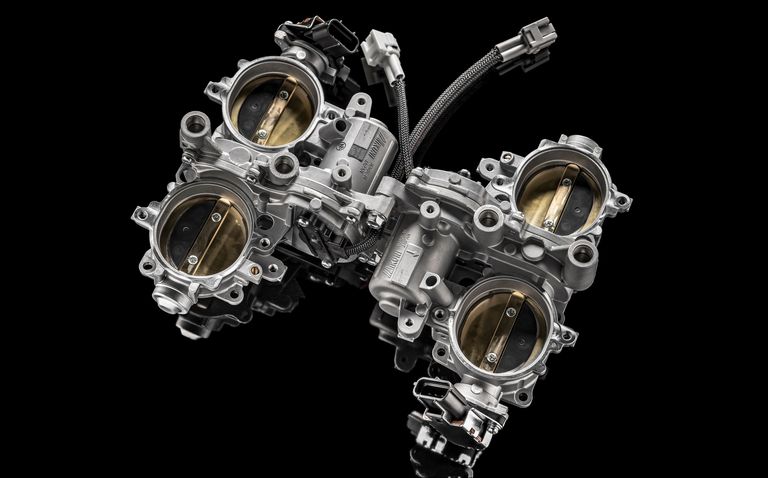 The V4 seems to be the most preferred way to extract performance as the MOTOGP bikes are V4s, may not be the most economical way but Ducati's have managed to get out to the public and in style. RSV4 came much earlier but it was exclusive and the cost was OMG. 
These engine types are well known and most sought after in the industry. Do let us know if you want us to check a more unconventional engine or a type that history praises or one that may have been forgotten. As interesting as it is for you to read, its equally fun for us to write a little and do RND about. Along with you, we too get to learn. 
So there you have it – Different types of Motorcycle Engines & like always Remember to Ride Hard, Ride Safe!!!