Rynox Nomad V2.1 Saddle Bags
If you are the Nomadic Kind, these bags are for you. Why? You ask. Let's have a look.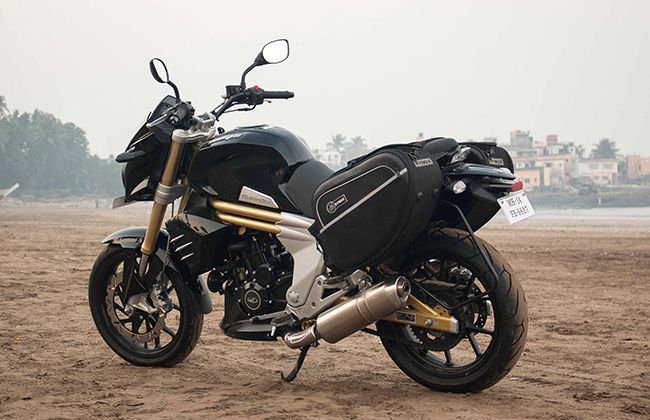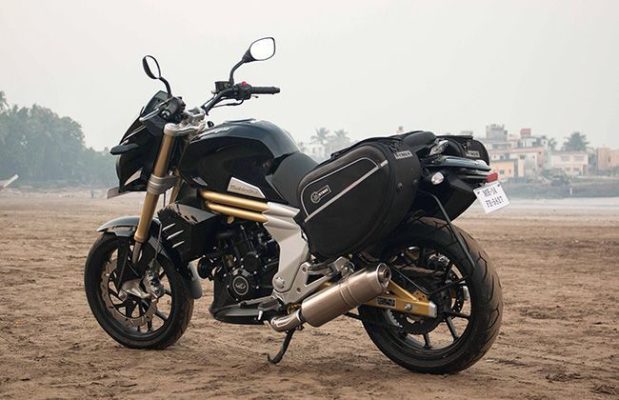 An EGG world's universal protector of life. This is a shape that Rynox chose for the design of the Nomad. The 1st time I saw these bags was when a friend used them on his Ninja 650 for a Bhutan tour. And he did carry a whole lot of stuff in it. From spares to lots of tissue rolls ( that's a diff story). 25liters per side is a decent sum for at least a 20 day ride. But the hidden trick is, it can be expanded to 32 ltrs each side. Loading is easy as it's just a top flap zipper.
And a zipper on the side for side pockets. And a net on each bag to store your bottles. Maybe for water , maybe for fuel. 
Let's talk about the materials used.
This is what Rynox calls a semi rigid foam factor. The Fabric is a durable 1680D polyester fabric with EVA laminated semi-rigid panels that help to retain the bag's shape, making it more stable in the saddle. The base too is made from super stiff PE sheet. So lets say by any chance you drop it, most valuables inside should be safe. With Attention to detail the rims are a 3M reflector. We all know how important that is. For added rain protection you also have a rain cover. 
Now Rynox is known for good products. The nomad is by far one of the most thought- after when it came to design and mounting. Mounting points are a major factor when it comes to luggage as no matter how good a bag is, if it can't fit on to a bike well it's of no use. This is the Nomad's super power. Unlike most saddle bags that don't have a detachable strap or they have one big detachable one or short straps. Not the case here. The Nomad has two detachable straps. That can go over or under grab handles. The going under is especially useful for ADVs which mostly have wide grab handles. Also has D-rings and added straps for it. Over and rear mounting points that make these saddle bags mountable on almost any bike. That is a big big big big big bonus. And the head shot to other saddlebags. 
The best part is you can mount the bags either way. Like if you have a pillion, so that the +1 can sit comfortably and no hindrance to his/her legs the tapering side can be kept in front. And switched the other way round if solo ride to have easy access to lets say a water bottle. 
What you see above is Version 2.0 and I bought them in 2018. And in 2021 I am still using them. Now Rynox has gotten the 2.1 out that had made the mounts stronger. Straps are a bit longer and slight changes to the already awesome design. IF it ain't broke why fix it. These are one of the few saddle bags that get stocked out in a snap. It also has shoulder straps and a handle to carry it easily from your bike to the room and back. 
What are you waiting for , head to our website and if you are heading out on a tour. Get these and set off. Until then, ride hard, ride safe. Keep Touring.