When planning a long trip riding across Leh and Ladakh or across the north east to visit the seven sisters, it is important that you gear up with all the essential riding gears and accessories to keep you safe and help you at the time of emergencies. It is almost uncertain to know what part of your body can be injured in an accident, hence it becomes inevitable to gear up with all the required riding gears. In order to truly realize the bliss of undergoing such a trip, you need to be ready for the most unpredictable experiences like harsh climatic conditions, tire punctures, tough terrain regions etc.
Here is a list of the important things to equip yourself with for a long trip.
The fact that you need a helmet for your riding endeavors cannot be stressed enough. Especially for a long trip you need to make sure that you have a very comfortable type of helmet. It could be a full face, modular, open face or a dual sport helmet. Make sure to choose your helmet from great brands like AGV, HJC, Bell, LS2 etc. These helmets are either ECE, DOT or SNELL certified that ensures the best protection at all times. Since you will be wearing the helmet for a long period of time, it is advisable to use a balaclava to avoid damage to your hair. To have great visibility throughout, keep a visor cleaner solution as a backup. You can refer to the List of the best helmets to make an informed decision.
The Riding Jacket is an important aspect of this list. It protects your upper body, specifically your chest, back, shoulders and elbows. A great bike jacket can go a long way and will provide you a comfortable ride under harsh conditions. A waterproof riding jacket will act like an overcoat and keep you dry when it rains. Some of them even come with thermal liners that help to retain heat under cold conditions. Most jackets are equipped with shoulder and elbow protectors that avoid injury at the time of impact. In order to add extra protection, you can use chest and back protectors to the jacket. You can get the best riding jackets for long touring purposes from top brands like Alpinestars, BBG, Rynox, Furygan, DSG, Mototorque etc. You can refer to the List of the best riding jacket in order to make an informed decision.
When planning to go on a ride for days together, riding pants play an important role. Regular denim jeans are not a feasible solution for long rides and will not protect you from injuries. Just like jackets, riding pants are also equipped with protectors in the most vulnerable regions like knees and the hip. Some of these pants have detachable thermal liners that can be used in cold climatic conditions. They also come with special waterproof features that keep you dry and comfortable during rainy seasons. You can find the best riding pants with superior fit from Alpinestars, Rynox, BBG, DSG, Furygan, XDI etc.
The hands are the most vulnerable and extremely fragile part of the body and at the time of impact the palm, fingers and knuckle are usually the parts that get severely injured. This is why riding gloves are necessary for long journeys since they cover the complete hand. Bike gloves have both palm sliders and knuckle protectors to offer optimum protection. A good riding glove is strong and made of abrasion resistant materials for a sturdy grip. Some of them have waterproof features that help you during wet climatic conditions. These gloves come in either textile or leather and half gauntlet or full gauntlet. Some of the gloves also come with touch compatibility which allows you to use your smart phones for GPS purposes. You can find great and trustworthy riding gloves from top brands like Alpineastars, Rynox, Furygan, BBG, DSG etc. You can refer to the List of the best riding gloves in order to make an informed decision.
Wearing your normal shoes or sneakers for long bike rides is not feasible and you will be playing a very risky game by leaving your ankles and feet unprotected. This is why riding boots need to be an essential part of your long rides. They provide great protection to your ankles, feet and toes at the time of impact and also keep you away from dirt and debris. A sturdy riding boot will help you maintain your bike balance for a long period of time thereby improving your efficiency. They also provide appropriate ankle support that prevents your feet from twisting. You can get great riding boots from Alpinestars, BBG, Forma, Falco etc.
When you are off for a long road trip to a far off place, you certainly can't take your suitcase along, here is where a riding bag comes into use. Based on your comfort, usability and need for capacity you can use a saddle bag, tail bag, tank bag or side bag. It is always advisable to pack light. Make sure you get yourself a waterproof and sturdy riding bag that has great endurance against harsh conditions or a bag cover would also do the trick. Equip yourself with a hydration pack which is important because you need stay hydrated for a long trip to prevent yourself from wearing out. You can get the best quality riding bags from Rynox, BBG, Viaterra, Dirtsack, Enduristan, Nelson Rigg, Mototech etc.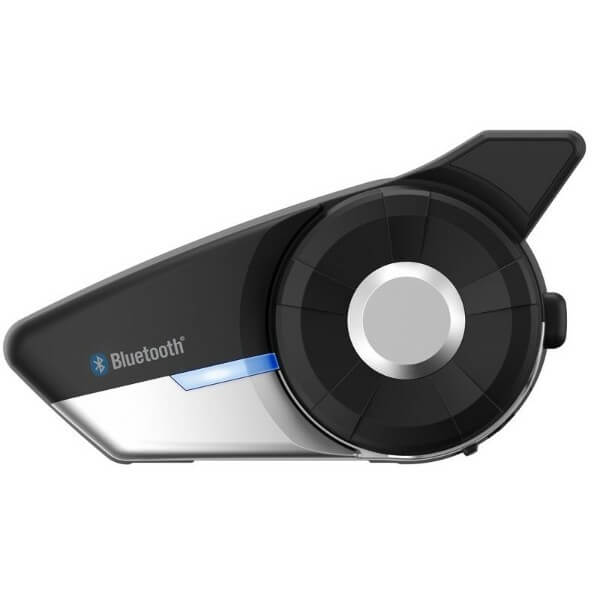 In order to enhance your driving experience, accessorize your helmet with a Bluetooth communication system. A Bluetooth integrated helmet has its own advantages. You will experience a more enjoyable ride without the need to stop and an entertainment system will give you an immersive riding experience. You can get reliable Bluetooth communication systems from top brands like SENA, Interphone, Scala Rider etc.
Lastly and most importantly it is very necessary to always feel motivated. The ride that you have decided to undergo can be tiring and time consuming but you need to push yourselves to reach your destination. It is important that you experience the journey rather than the destination because that is the essence of riding.